With 510 cars for every km of road, Mumbai is India's most car-congested city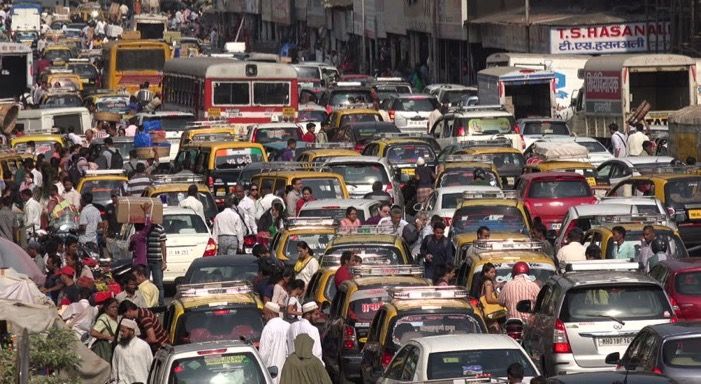 With over 500 cars for every kilometre of road, Mumbai is by far the most car-congested city in the country.
At 510 cars per km, the density of cars in the financial capital is almost five times that of New Delhi, which has 108 cars per km, reported the Times of India.
The difference, however, becomes obvious when one compares the size of roads. While Mumbai has just 2,000 km of roads, the national capital has a road network stretching 28,000 km.
Interestingly, the next most car-congested city in the country is also in Maharashtra. Pune, which has 359 cars per km, has the second highest density of cars.
According to data from the respective state transport departments, Pune is followed by Kolkata, which has 319 cars per km, Chennai with 297 cars per km and Bangalore with 149 cars per km.
Worryingly for Mumbai, the density of cars, which has risen from roughly 430 in mid-2016 to 510 currently, is increasing a lot more rapidly than its road network.
The number of private cars in the city has already crossed 10 lakh, accounting for nearly 28 percent of the city's total vehicle population. Of them, around 5 lakh are registered in Western Suburbs, 3.3 lakh in the Island City and 1.7 lakh in Eastern Suburbs.
The increase has given rise to problems like traffic congestion, traffic jams, lack of parking space, rise in pollution among others.
While transport experts have been advocating for measures to curb the city's burgeoning car population, the lack of a ready, viable and comfortable public transport has impeded the efforts.