Mumbaikars will be able to pay toll using a mobile app from June 25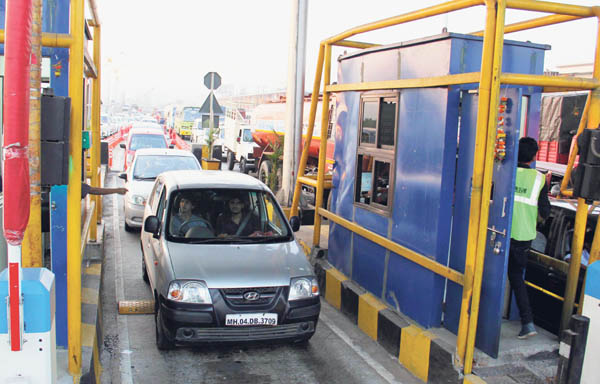 Local Press Co 5-point Snippet
1. Mumbaikars will soon be able to skip toll queues and pay toll using a mobile app at all 5 entry and exit points of the city.
2. The project will begin as a trial run on June 25 across Vashi, Airoli, Mulund Check Naka, LBS Mulund and Dahisar toll nakas. During the two month trial run, toll authorities will dedicate a lane to the V-toll (Virtual Toll) users.
3. The V-toll app uses GPS and cell tower data to determine the user's realtime location in relation with the toll booth. When the user is within a 50 metre distance from the toll booth, the app will automatically process the required payment and send notifications to the toll authority and the user.
4. The implementation of V-toll will help motorists skip long queues and effectively manage their toll-related expenses. Even state government is likely to benefit from the added transparency and avoid the hassle of maintaining change.
5. The V-toll app is developed by Mumbai-based company Hyperon, who will provide a detailed account of realtime collection at various toll booths across the city in addition to daily, weekly and monthly reports. If the pilot project is successful, it will be converted to a regular payment option.