All of Mumbai's 400 Iyengar bakeries are 'fake', have no connection with original outlet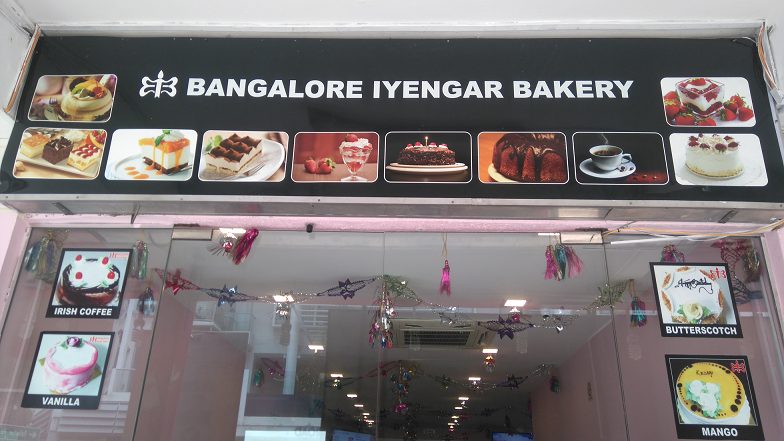 Unless you've been living under a rock for the past few years, there is little chance that you haven't spotted a 'Bangalore Iyengar's bakery' somewhere in the vicinity of your home or office.
Three years back, not many recognized the name in Mumbai. But all of a sudden bakeries started cropping up in every nook and cranny of the city, and before we knew it, there were almost 400 in the city.
While most customers are under the impression that the outlets are franchises of the decades old 'Bangalore Iyengar's bakery', the truth is far from it.
Reportedly, all of the near 400 bakeries from the city have absolutely no relation with the original, which started back in 1980, and are actually infringing upon their trademark.
As a result, the owners of the Bangalore Iyengar bakery are now seeking a legal recourse to curb the misuse of their trademark. The brand's owner Sridhar Iyengar and his son Raman reportedly came to know about the 'supposed franchises' from customers who asked for rawa cake and kara roll, two items that have never been made at their store.
When the owners questioned where they had purchased those items, they said from the Mumbai outlets. That's when they realized that their brand name was being misused by many in the maximum city.
The owners are now talking to their lawyers to get a franchise policy in place. Those who are willing to become a franchise will be allowed to function, while others who continue to infringe upon their trademark will be served notice.
When a leading tabloid contacted Harish Shetty, the owner of Mumbai's first Iyengar bakery, and informed him about the owner's decision to seek action against those infringing their trademark, he said he welcomed the move. The decision to quit his job and open his own bakery was so successful that he now owns seven outlets in Navi Mumbai and one in Parel.
While he claims that he wasn't aware of infringing on someone's trademark when he started business, he came to know about it when he tried to trademark the name 'Bangalore Iyengar Bakery' only to realise someone had done it before him.
The owner of another Iyengar bakery in the city highlighted another serious problem with the functioning of the bakeries across the city. The owner, on the condition of anonymity, said, "While most people believe that the bakery serves only pure veg items (no eggs), that is not the case. I am personally aware of other outlets where owners use egg in their cakes but refuse to tell patrons. That is extremely unethical. If the owners want everyone to take a franchise, I will be more than willing to opt for it. But only if there is some form of accountability and such activities are put to an end."
Meanwhile, the Iyengar Bakers Association in Maharashtra has called for a meeting of all its members next month, where they are likely going to take a call on how they can collaborate with the original owners.