Landslide at Malshej Ghat, traffic disrupted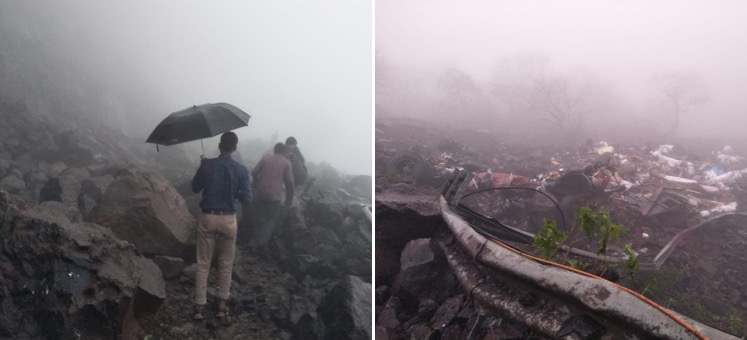 Traffic movement on the busy Thane-Pune Road was disrupted early Tuesday morning following a landslide at Malshej Ghat.
The ghat, a vital link to Mumbai and other areas via Murbad taluka in Maharashtra's Thane district, was closed for vehicular movement following boulder crash during the wee hours, an official was quoted as saying.
Some boulders fell from the ghat around 3 am due to rains, Thane Resident Deputy Collector Shivaji Patil said.
As a precautionary measure and to remove the debris, both lanes of the ghat route have been shut for the time being, he added.
The landslide, coupled with fog and the resultant low visibility, led to a tempo accident earlier today. The driver, identified as Amol Dafale, was injured in the mishap and rushed to nearby Mauli Accident And Multi Speciality Hospital for treatment.
Highway officials, revenue staff, and local police are on the spot as of publishing this report. Although work on clearing the road is being undertaken on war-footing, there is no official update on when the route will be opened for vehicular traffic.
Meanwhile, long queues have formed on either side of the ghat and traffic officials are doing their best to divert traffic via alternative routes.
Those planning to travel via the route today have been advised to check the latest developments before leaving.