Been put under house arrest by Mumbai police in wake of Amit Shah's visit, alleges Sanjay Nirupam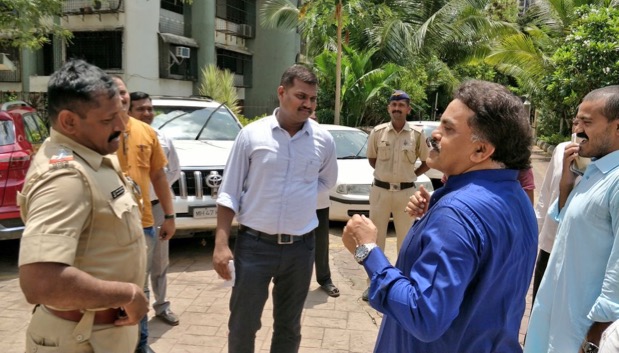 On a day of BJP President Amit Shah's arrival in the city, Mumbai Congress chief Sanjay Nirupam accused the police of stalking him without any reason and putting him under 'house arrest'.
Nirupam said a huge posse of policemen was stationed outside his house at Lokhandwala Circle in Andheri since dawn.
"As I stepped out to go to my office, I was trailed by several police vehicles. When I asked police the reason, they said there were 'orders from above'," Nirupam told news agency IANS.
He said that several Congress activists too are facing a similar situation, though the opposition party had not planned any protests or agitation against Shah during his Mumbai trip.
"This is nothing but a violation of citizens' privacy by misusing police and government machinery against opposition leaders. The BJP leaders are scared of the opposition," Nirupam said.
Mumbai Police spokesperson DCP Deepak Deoraj, however, denied that Nirupam was under house arrest or any sort of detention.
"We have increased bandobast all over the city today due to VIP movements, and beat marshalls as well as patrolling units keep passing by and checking for any untoward or suspicious activity. One such unit is being portrayed in an inaccurate light," Deoraj said.
The Congress city chief, incidentally, had made similar allegations in 2016 during Prime Minister Narendra Modi's visit. At the time, Nirpuam had planned a silent march at Bandra Kurla Complex (BKC).
Shah, meanwhile, was accorded a warm welcome at Mumbai airport by Chief Minister Devendra Fadnavis and Mumbai BJP chief Ashish Shelar and others.
During his visit, Shah is likely to meet Shiv Sena President Uddhav Thackeray, Bharat Ratna awardee Lata Mangeshkar, former actress Madhuri Dixit, and industrialist Ratan Tata among others as part of the 'Sampark for Samarthan' initiative.