PM says no to museum at CSMT, Rs 78,000 crore signalling system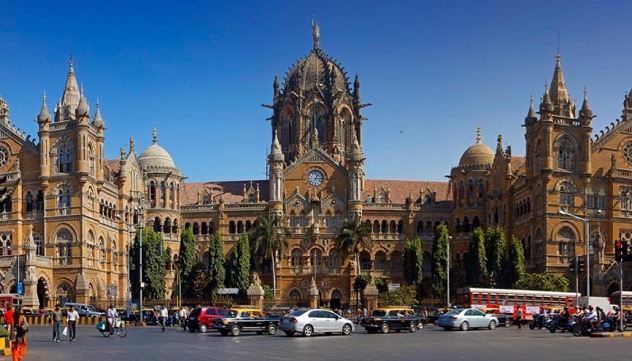 Prime Minister Narendra Modi has turned down Railway Minister Piyush Goyal's ambitious plan to convert Mumbai's Chhatrapati Shivaji Maharaj Terminus into the country's first museum-cum-railway station and the implementation of a new signalling system worth Rs 78,000 crore.
CSMT was built over a period of 10 years, starting in 1878. It was designed on the late medieval Italian models and it was elevated to the status of a Unesco World Heritage Site in 2004.
Goyal had announced to convert the busy terminal into a "world-class museum" during his Mumbai visit in November.
According to sources, Prime Minister Modi questioned the logic behind such ambitious projects during a meeting attended by Goyal and senior Railway Board members on March 26.
They said the Railway Board was also against Goyal's museum proposal, which could displace a lot of employees and it would be difficult to accommodate them somewhere else. Railway zones had also objected to it.
The PM is understood to have remarked on the lack of railway artifacts that could be showcased in the proposed museum, which, the sources said, were not enough.
The bids for the Rs 250-million project was invited by Railway's subsidiary RITES, which likely received response from top architectural conservation and building restoration firms.
At least 13 companies have submitted expressions of interest to design the two floors of the terminal into a museum complex.
They indicated that the prime minister has also cast a shadow on Goyal's ambitious electrification plan and his efforts to modernise the train signalling system by bringing in an European model – both of which are now likely put on hold.
The implementation of the new signalling system, based on the European Train Control System-Level 2, in its entire network would have cost the railways an estimated Rs 78,000 crore.
Under the system, a set of electronic devices are installed along tracks to convey signals to a computer fitted in the locomotive, negating the need for track-side signal indicators. The devices share data points real-time and prevent the possibility of collision.
Modi reportedly turned down the idea on the grounds that the system was untested for Indian conditions and in favour of indigenously developed technologies.
Both the Ministry's Finance Department and an internal committee formed to advise the board on the project had also raised concerns over the implementation in lieu of the project's benefits against the return on investment or capacity enhancement.
In addition, Goyal wanted the Railways to hire more safai karmacharis but has been asked to make do with the existing staff, the sources said.
All the PMO's objections, they said, have now been published as minutes of the meeting and thus documented. During the meeting, the ministry was asked to concentrate on projects that are implementable.