Pregnant woman dies as hospital delays treatment in Kalwa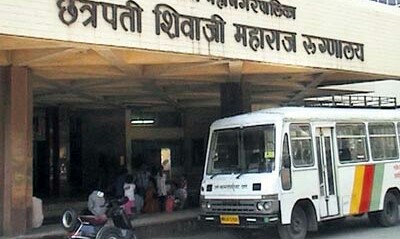 Local Press Co 5-point Snippet
1. Nine months pregnant Sarita Waghmare was pronounced dead at Kalwa's Chhatrapati Shivaji Maharaj Hospital after she was allegedly denied treatment for over three hours and shuffled from one ward to another.
2. 24-year-old Sarita was expecting her first child with her husband, Arun Waghmare, who works as a driver. On Wednesday morning, Sarita found it difficult to breathe and experienced severe abdominal pain.
3. Sarita's family rushed her to the hospital, where instead of admitting her immediately, the staff made Sarita and her family do the rounds of various wards on two different floors without even providing her a wheel chair. Finally, she was instructed to get admitted in gynaecology ward number 14 on the first floor.
4. When Sarita was climbing the stairs, unable to bear the stress and pain, she collapsed and died on the spot. The family claims that the doctors could have saved the unborn child by carrying out an emergency caesarean, but they took 25 minutes to just think what should be done. Sarita had developed complications due to a ruptured aorta, mentions her post-mortem report which was done on Thursday.
5. While Sarita's husband Arun, filed a negligence complaint against the hospital with the Kalwa police, the 500-bed facility doctors claim that Sarita was never denied treatment and an inquiry has been ordered into the staff's actions.