Railways spent Rs 60 lakh per escalator on CR, double of that on WR: RTI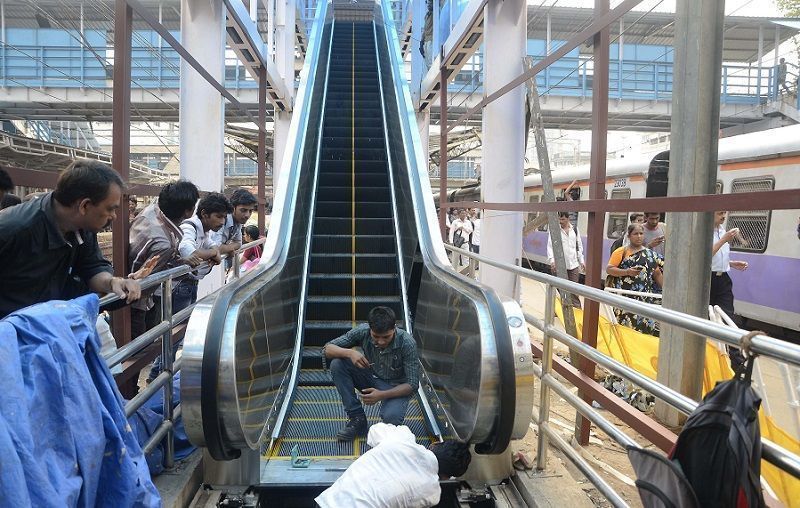 Railway authorities have spent almost double the amount on the procurement and installation of escalators at Western Railway stations like Andheri compared to their Central Railway counterpart like Thane, a RTI has revealed.
The RTI was filed by activist Anil Galgali, who had sought information on the number of escalators installed at railway stations and the total cost incurred on their procurement and installation.
In response, Deputy Chief Engineer Neeraj Kumar Varma of Central Railway's Electric department stated that 20 escalators had been installed across 14 stations on CR at a cost of Rs 11,90,60,388.
CR spent Rs 4.35 crores in total on the eight escalators installed at Dadar, Thane, Dombivali and Kalyan stations, at an average cost of Rs 54,37,500 per escalator. It incurred a similar cost for the ones installed at Nagpur (2) and Gulbarga (2).
The cost, however, was higher in case of the four escalators installed at Ulhasnagar, Bhandup and Vidyavihar stations where CR spent Rs 3,09,93,750 or Rs 77,48,437.50 per escalator.
It also spent Rs 76,96,000 on the one installed at Kanjurmarg, Rs 72,62,625 on the one at Vikhroli and Rs 77,45,309 on the escalator installed at Mulund station.
In comparison, WR spent around Rs 1.08 crore on average for the installation of 34 escalators across 13 stations.
The escalators are installed at Andheri (7), Goregaon (6), Borivali (5), Dadar (2), Vasai Road (2), Surat (2), Vadodara (2), Ratlam (2), Ahmedabad (2), Vile Parle (1), Kandivali (1), Nalasopara (1) and Bhayander (1).
Galgali, expressing concern over the variance in cost, highlighted that the difference would not have existed if the contract had been given to one company. He has even written to Union Railway Minister Suresh Prabhu seeking a probe into the cost difference.
Narendra Patil, Chief Public Relations Officer (CPRO) of Central Railway, later tried to clarify that the cost of escalators was determined by a lot of external factors like size of escalator, time of purchase etc.
"The cost of escalator differs as per the size of escalator. Factors like height of Foot Over Bridge (FOB), landing on platform or outside on road and width of the platform decide the size of the escalator. It should also be noted that some of the escalators were bought in 2014 and some in 2017," Patil told Afternoon DC.
Back in April, Railways said it would install over 100 escalators on Mumbai's suburban rail network by next year.