Rs 50 lakh stolen in 48 hours from Chembur, Kandivali and Grant Road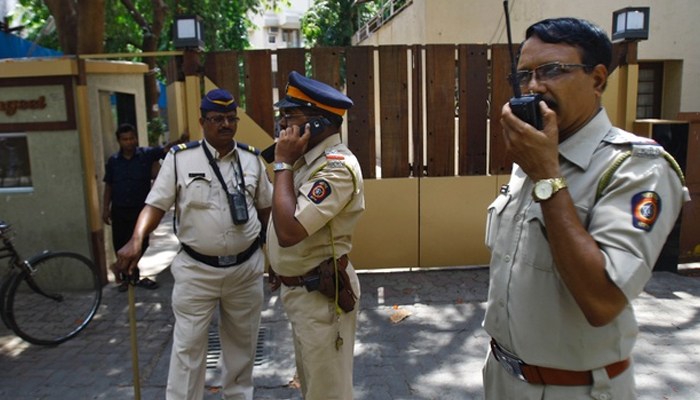 Three cases of theft and break-in were reported in the city in the last 48 hours, with the total value surpassing over Rs 50 lakh. The robberies were reported in Kandivli, Grant Road and Chembur areas.
As of Wednesday morning, the Kandivali theft has been solved and the accused arrested.
Chembur (Rs 17.9 lakh)
Narayan Gohil, a retired banker, had gone on a pilgrimage with his family when his house at Bhakti Bhavan in Chembur was robbed on Sunday night. Cash and valuables worth Rs 17.9 lakh were stolen.
The break-in came to light on Monday morning, when a relative went to visit the flat. He found the door forced open and the house in complete disarray. Following which, he called Chembur police station and filed a complaint.
Reportedly, Rs 2.02 lakh cash, 63 tola gold ornaments, and 40 tola silver ornaments were stolen.
Chembur police have registered a case against unknown person/s under sections 380 (theft in dwelling house), 454 (house break-in), and 457 (house break-in by night) of the Indian Penal Code.
They are also checking the footage from the CCTV camera installed in the society to check for any suspicious persons.
Kandivali (Rs 25 lakh)
An unidentified thief managed to rob valuables worth approximately Rs 25 lakh from a flat in Kandivali and flee before the theft came to light.
Usha Venkatesan, who owns the flat at Hiranandani Heritage Society in Kandivali (West), came to know about the robbery on Monday morning. Following which, the 42-year-old filed a complaint with the local police station.
The police on Tuesday arrested Narayan Sutar (36) in connection with the robbery. He was one of the three carpenters working in her home at the time of robbery. Sutar confessed to the crime during interrogation.
Police have managed to recover a Rolex watch worth Rs 20 lakh, a pair of diamond studded earrings worth Rs 4 lakh and a gold wristband worth Rs 1 lakh from Sutar.
Grant Road (Rs 8.5 lakh)
The owner of a watch shop realised he was robbed of Rs 8.5 lakh in cash on Tuesday morning. His shop, Sapna Stores, was located on Maulana Shaukat Ali Road, right opposite DB Marg police station in Grant Road.
The owner, Vipul Shah, saw the shutter of his shop open when he arrived there on Tuesday morning around 8:30 am. When he went inside to check the vault, he saw that it had been broken open and the cash missing.
Shah told the cops that only his employees were aware about the location of the vault and that two of his employees had quit in the last few months. Both, at some point, had the keys to the shop.
Based on his complaint, DB Marg police have registered a case under sections 380 (theft in dwelling house), 454 (house break-in), and 457 (house break-in by night) of the Indian Penal Code.