Sena chief Uddhav Thackeray 'disapproves' of ban on sale of firecrackers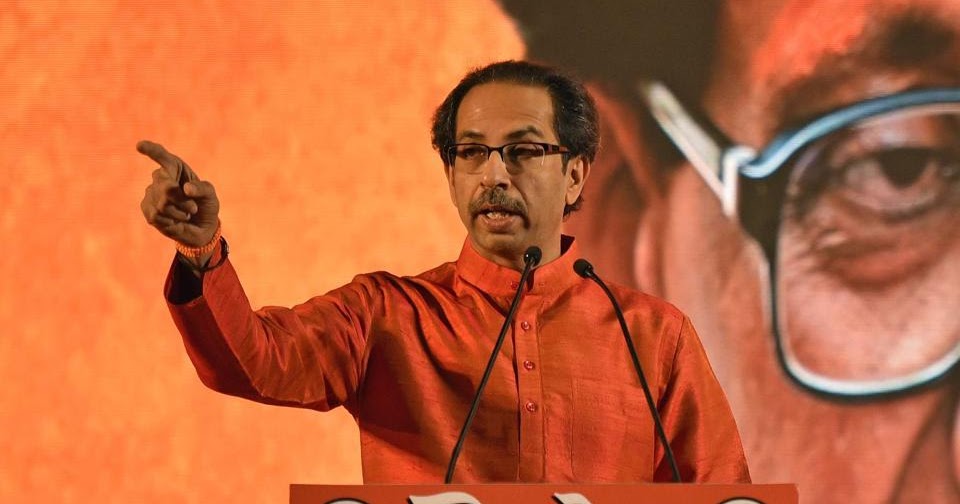 A day after Shiv Sena leader Ramdas Kadam sought a ban on sale of firecrackers in the state of Maharashtra for environmental reasons, the party's chief Uddhav Thackeray publicly disapproved of the idea.
Thackeray made his displeasure public when he visited the Metro-3 work site at the Azad Maidan in the south Mumbai, where he expressed unhappiness over the ongoing metro work being carried out in the vicinity of Aarey colony.
The Sena supremo also criticised the curbs on celebrations during Hindu festivals when he said, "The only things that they have not said till now are that tear off the 'Panchang' (Almanac) because festivals are all humbug. They should say that also.
After all, the festivals have already lost their sheen. The excesses of peace would someday explode."
Last year, the Supreme Court had banned those below 18 from participating in the Dahi Handi sport and limited the height of human pyramids to 20 feet. This year, activists had moved courts demanding a ban on use of loudspeakers during Ganpati Visarjan.
Incidentally, State Minister and Sena leader Kadam had earlier said he would request Chief Minister Devendra Fadnavis to ban the sale of firecrackers in the state, on the lines of the apex court's verdict for the Delhi-NCR region.
However, he had came under sharp criticism from party colleague Sanjay Raut and MNS chief Raj Thackeray for his remarks. Following which, Kadam retracted the statement saying the Shiv Sena will not support anything that "goes against Hindu sentiments".
"I had never said the state government is contemplating a ban," Kadam said on Wednesday.
"I had said that the issue is sensitive one and if at all a ban is to be imposed, Uddhav Thackeray and Chief Minister Devendra Fadnavis would discuss it and take a decision as it would be a policy decision," he said.
He added, "As environment ministry, our entire thrust would be on creating awareness among the people about the harmful effects of firecrackers."
Earlier this week, Fadnavis also exhorted people to ensure no damage is caused to the environment while celebrating Diwali and the festivities do not lead to air and noise pollution.
"All Indian festivals have a bond with nature. People should take precautions that there is no damage caused to the environment so as to be able to live in a healthy and pollution-free environment," Fadnavis had said.
With agency inputs