Shirish Kunder's short film 'Kriti' back on YouTube, crosses 3 million views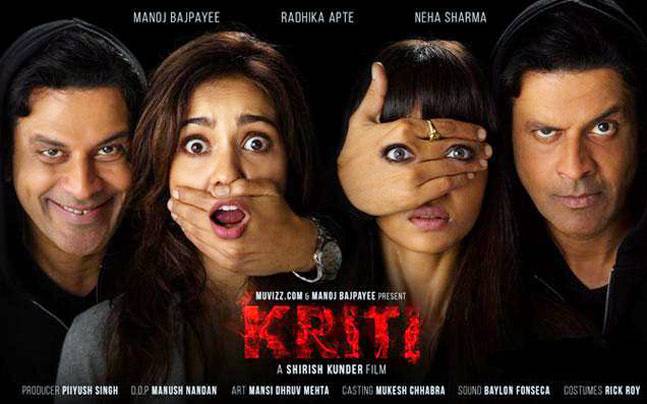 Copyright issues might have been a dampener, but they've certainly had little effect on the popularity of Shirish Kunder's short film 'Kriti', which recently crossed a landmark of 3 million views on video content platform YouTube. The short film released on June 22.
Kunder was caught up in a legal battle with a Nepali filmmaker Aneel Neupane, who claimed that 'Kriti' is a copy of his film 'BOB'.
In a statement shared earlier, it was said that the long drawn copyright claims over Kriti, produced by Muvizz.com, was finally put to rest on July 15 as the film, starring Manoj Bajpayee, Neha Sharma, and Radhika Apte, returned on YouTube.
Since the makers of 'BOB' failed to share sufficient proof pertaining to their claim within the given 15-day notice, YouTube marked their copyright claim as false and made it available for online viewing again.
Reportedly, the producers of the film have sought to claim Rs 5 crore in a lawsuit against the team of BOB for damages. In addition, due to the overwhelming response from the viewers, Muvizz.com and Shirish Kunder plan to make 'Kriti' a full feature film or a web series in near future.
Piiyush Singh, co-founder of Muvizz.com, said: "One of the major reasons for seeking Rs 5 crore in a lawsuit against Aneel Neupane was to let people with ulterior motives know that there is rule of law, and platform like us and people associated with good cinema are not going to let someone take away the credit for their hard work."
"Be on the side of truth and it shall always prevail. Being our home production, Kriti is very close to our hearts and we are proud that it is restored back by YouTube," Singh added.
Shirish Kunder said: "Kriti was never treated as a short film. Since the inception of the idea, we have always thought of it as a full-fledged feature film and put a lot of efforts in it."
"Today after millions of people watching it and film getting global audiences from places like Brazil, Poland, Egypt, Israel, and many more countries, Muvizz.com and I have decided to double out efforts and showcase more of Kriti to our audiences through the format of a web series or a feature film," he added.