Sion flyover to remain shut for motorists from mid-April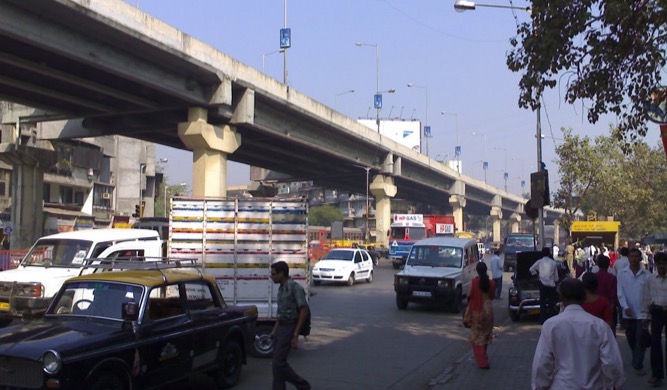 Motorists commuting via Sion flyover on Eastern Express Highway (EEH) will have to brace for major traffic snarls as Maharashtra State Road Development Corporation (MSRDC) plans to shut the flyover for motorists to undertake repair work from April.
According to a report in Hindustan Times, MSRDC will start work on replacing 170 bearings on the Sion flyover as soon as tenders for the same are finalised. The tenders are expected to be finalised by the end of March.
MSRDC floated tenders for replacing the bearings after a study by the Civil Engineering department of Indian Institute of Technology (IIT) found that the bearing and expansion joints were in dire need of repair.
The bearings help control the movement between piers and girders of the bridge.
The repair work, which will be carried out during the monsoon as well, is reportedly going to cost Rs 5 crore and take 6 months to complete. The flyover, built at a cost of Rs 31 crore, was thrown open for public in 2001.
"We are aiming to start the work by April 10 or 15. Traffic will have to be shut on the flyover for the repair period," an official from MSRDC's bridges department told the daily.
The Sion flyover on EEH is used by lakhs of motorists every day to commute between South Mumbai and suburbs, extending all the way till Thane.
The closure of Sion flyover is expected to result in major traffic woes as work on another flyover at Amar Mahal junction is already underway.
In addition, Mumbai Metropolitan Region Development Authority (MMRDA) will also put up barricades at multiple stretches of the EEH in April to make way for work on the pivotal Wadala-Thane-Kasarvadavali Metro-4.
Barricades will come up from Suman Nagar flyover in Chembur till the Ghatkopar exit near Garodia Nagar on EEH. In Thane, the barricading will start from Mulund check naka and extend till Kasarvadavali via Majiwada, Kapurbawdi, and Manpada.