Starting Dec 1, traffic cops to seek arrest warrant against motorists with pending e-challans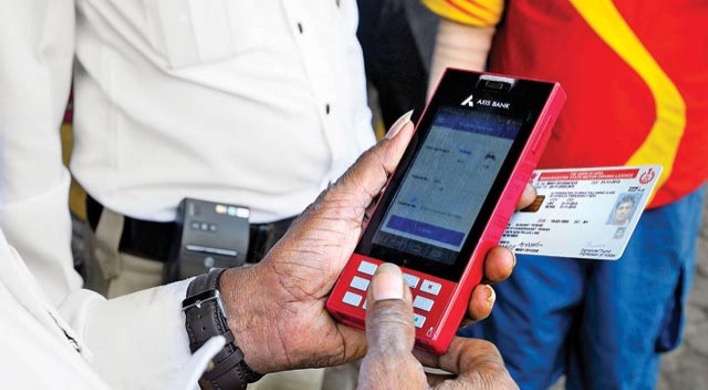 Starting December 1, the Mumbai Traffic Police will start seeking arrest warrants against motorists with pending e-challans in a bid to speed up the recovery of traffic fines.
According to a report in Mumbai Mirror, over 27 lakh e-challans amounting to around Rs 80 crore are unpaid since the e-challan system was introduced in 2016.
The recovery of dues has remained low despite various efforts like sending SMS, physical notices and seizing licenses.
With no respite in sight, officials have decided to approach the court and seek permission to arrest errant motorists who are yet to pay the penalties. The cops will start seeking warrants from December 1, 2019.
Without elaborating on the details, Joint Commissioner of Police (Mumbai Traffic) Madhukar Pandey confirmed to the daily that the department will seek arrest warrants against those who haven't settled the e-challans.
"Earlier the police seized offenders' licence and vehicle papers and retained these until the penalty was paid. Now with e-challans in place, a photo of the violator's vehicle is clicked, and an SMS is sent," a senior official told Mirror.
"Many a time, the number is not registered with the RTO and even the address mentioned is incorrect. We need a system where people realise they can be sent to jail for not paying up," he added.
To ensure that the onus of recovering dues does not fall on traffic officials alone, the department had earlier tied up with RTOs to make sure all e-challans issued against a vehicle were settled before it's ownership could be transferred.
Going forward, the department is also considering partnering with insurance companies to speed up the recovery of e-challans.