Technician killed, 3 others injured after blast in AC unit of 'The Gyym' in Thane's Vasant Vihar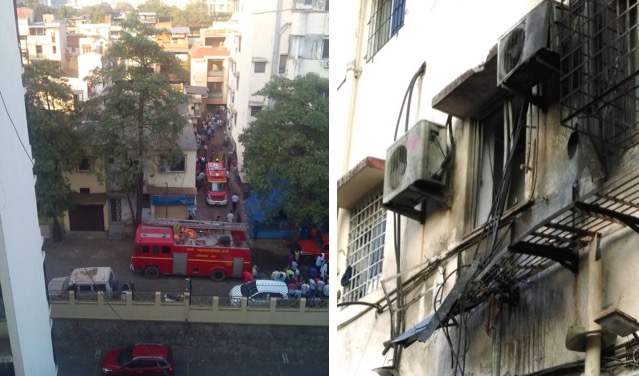 A blast in an air-conditioner's compressor unit led to the demise of a technician, and left three others injured, in Thane's Vasant Vihar area on Tuesday evening.
The incident took place around 5 pm in the AC unit installed at 'The Gyym' fitness centre, located on the first floor of Bhima Shankar building, near Siddhanchal Club House in Pawar Nagar area of Vasant Vihar, Thane West.
According to preliminary information, an AC technician identified as Sageer Ansari was working in the proximity and sustained major injuries in the blast. He succumbed to them later.
Three more individuals – identified as Golu Anup Choudhary, Avinash Jagdish Mourya and Ankit Singh – also sustained injuries and have been rushed to a nearby hospital.
As of 6 pm, officials from the police department, regional disaster management cell (RDMC) and fire brigade have reached the spot. Ansari's body, meanwhile, has been handed over to officials from Chitalsar Police Station.
At the moment, it is not known if the blast was due to any lapse on the part of The Gyym's owner, Ajit Jadhav.
Further details about the incident are awaited.
The mishap comes four days after a massive blaze engulfed the top floor of Giriraj Heights building in Thane, resulting in the evacuation of over 150 people.
Air Condition Blast at Pawar Nagar #Thane. AC technician burnt due to blast has sustained major injuries. Bhima Shankar Building, Near Siddhachal Complex, Club, Thane (w) @ThaneCityPolice pic.twitter.com/XJS4T1uAVv

— Leons Thomas (@PTLeons) January 23, 2018