Thane engineer awarded Rs 1.4 crore compensation in road mishap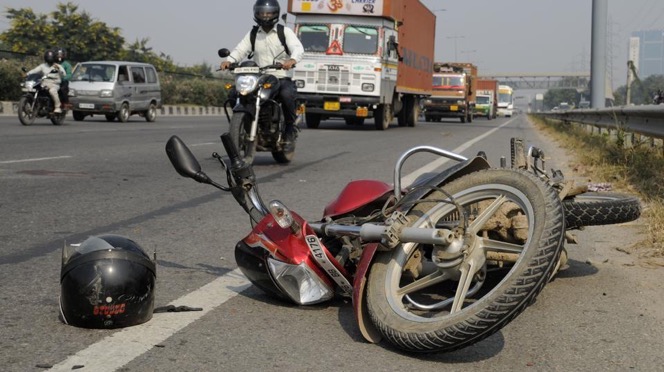 A 38-year-old civil engineer was awarded Rs 1.4 crore compensation by Thane Motor Accident Claims Tribunal (MACT) after being maimed for life following an accident in 2015.
The amount will be paid jointly by the insurance company, New India, and UP-based truck owner Roshan Freight Carriers, reported the Times of India.
The compensation amount is believed to be the highest ever awarded to an accident victim in the recent past.
The victim, Kirron H Patil, had sought compensation of Rs 1.5 crore as the accident had rendered him completely disabled.
The container driver had rammed his vehicle into Patil's bike near Highway Diva petrol pump on September 2015, while the latter was en route Bhiwandi. At the time, Patil was employed with a real estate developer on a salary of Rs 33,333 per month.
---
Related: 5 years after bike accident, disabled Thane man gets 3.45 lakh as compensation
---
The Bhiwandi-residend told the court that he had spent Rs 40 lakh and undergone several surgeries. Despite that, he was left with 100 percent disability.
His doctor added that Patil could not stand or walk on his own due to the amputation of his leg below the knee, along with urological and orthopaedic injuries, thereby diminishing his ability to earn a living.
The mishap also left him with a permanent loss of sexual capacity, affecting his marriage prospects.
Judge K D Vadane noted that the injuries were very serious, as the victim was unable to stand, walk or sit due to loss of power of both legs. MACT had earlier appointed a court commissioner to record his evidence.
Taking cognisance of his condition, the tribunal ordered the compensation which included Rs 25 lakh for OPD and other charges, and Rs 73 lakh for future loss of income. The amount will have to be paid with 8 percent interest form the date of filing the claim.
The case was decided ex parte as the owner of the container did not appear before the tribunal.