Thane police arrests 5 drunk men plotting to 'blow up' Mumbai hospital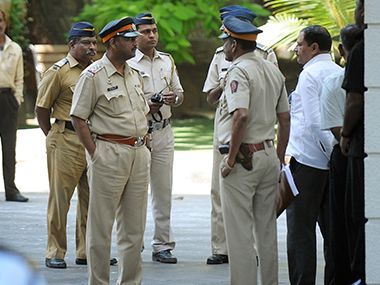 Five drunk men were taken into custody on suspicion of planning to attack a busy hospital in Mumbai, but later let off by the police with a warning.
According to police inspector Mandar Dharmadhikari, the incident took place on the night of September 23, when all these five men boarded a app-based call taxi to the Thane Civil Hospital, where the wife of one the accused was admitted.
On their way, all the accused in an inebriated condition began discussing among themselves about 'blowing up' a hospital in Mumbai where large number of people undergo treatment, even as they referred to the terror scare in Uran.
Taken aback after overhearing the talk, the taxi driver – Sandeep Sapkal – immediately approached the Thane Nagar Police Station and narrated the incident sending the cops into a tizzy.
A team of policemen rushed to the hospital and launched search operations which continued till the wee hours of September 24. However, they could not trace the suspects.
Later, with the help of CCTV and inputs from the taxi driver, all the five men – Sushil Jha (30), Nagendra Yadav (25) Sayed Shikalkar (35), Pradi Pisal (39) and Akhilesh Jha (29) – were taken into custody from Bhandup near here on the night of September 24.
Interrogation revealed that they were under the influence of liquor and did not intend to harm anyone following which they were released with a warning after registering a case under section 505 (1)(b) of the Indian Penal Code..
Two accused among the five are history sheeters and small time criminals, the officer added.