Navi Mumbai airport to be connected to Mumbai city via waterway route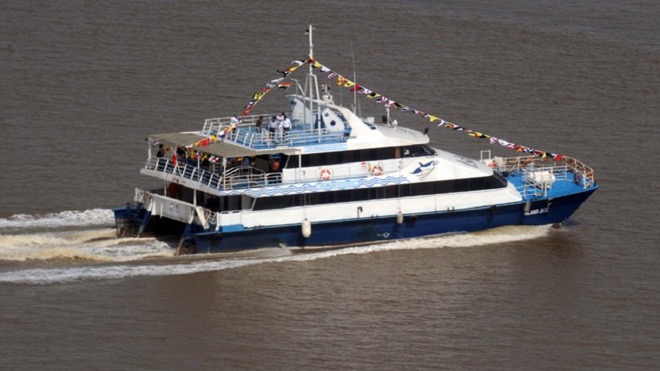 Union Minister of Water Resources, Road, Transport and Highways Nitin Gadkari on Sunday said his ministry will connect Navi Mumbai International airport with Mumbai city through waterways.
The minister assured Maharashtra Chief Minister Devendra Fadnavis and Civil Aviation Minister Ashok Gajapathi Raju about the development at the foundation stone laying ceremony of the airport.
While addressing the gathering, Gadkari said his ministry would "work towards connecting the airport with many places of Mumbai through waterways".
Prime Minister Narendra Modi on Sunday laid the foundation stone of the airport which was overdue from the past 21-years. The Rs 16,700 crore airport was planned in 1997 to meet the growing needs of Mumbai.
The project was inordinately delayed due to a myriad of factors, including political indecision, issues of environmental clearances and the funding.
The City Industrial Development Corporation (CICDO), which is developing the new airport along with GVK Group, expects the first flight to take off in 2019, with one runway and the terminal building ready to handle up to 10 million passengers.
The second phase, to be completed by 2022, will take the handling capacity to 25 million passengers. The third phase will be completed by 2027, and at the completion of the fourth phase by 2031, the capacity will be 60 million passengers.
The new airport will have two parallel runways, and will handle close to 80 flights an hour.
It is expected to significantly ease the load of the congested Mumbai airport, which handles over 900 flights a day and is known as the world's busiest single-runway facility, accounting for almost over 25 percent of the entire air traffic in the country.