Youth commits suicide by jumping off his Taj Lands End room, goes live on Facebook before ending life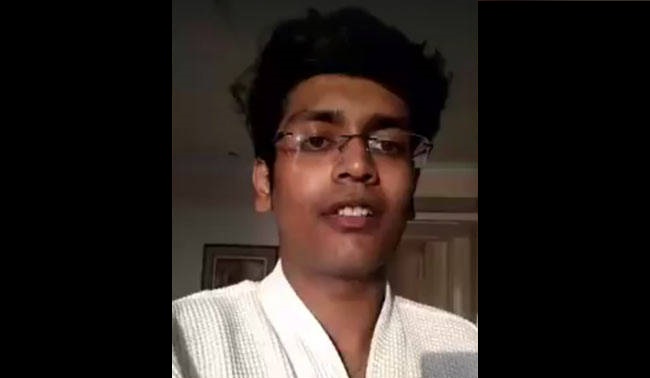 A 24-year-old student committed suicide by jumping off his 19th floor room at Taj Lands End in Bandra on Monday evening. The victim had gone live on Facebook minutes before taking his life.
According to an official from Bandra police, the incident took place around 6:30 pm at Taj Lands End Hotel in Bandra (West), one of Mumbai's premier 5-star hotels.
The student, identified as Arjun Bhardwaj, left a suicide note which indicates that he was battling depression and drug addiction.
The third-year B.Com student of Vile Parle's Narsee Monjee College of Commerce and Economics hailed from Bengaluru.
He had checked into the hotel's suite around 3 pm on Monday and ordered food a little later. The establishment's staff did not raise any alarms as they found his behaviour normal.
However, around 6:30 pm he broke the glass window using a chair and jumped to death, confirmed Nivrutti Thakare, Senior Inspector of Bandra police station. He was taken to Lilavati Hospital, where he was declared dead on arrival.
The hotel's management informed the cops, who found nine short notes while checking his room. In the notes, Bhardwaj apologised to his parents and did not hold anyone responsible for his act.
Meanwhile, a case of accidental death has been registered by Bandra police and his parents have been informed.
Before jumping to death, Bhardwaj live streamed a video of himself on Facebook in which he was seen consuming liquor and smoking cigarettes.
In the video, he declares that it is a tutorial on committing suicide and bids goodbye to his friends. He also says that he will not be recording his jump.
Officials are going through his social media accounts as a part of the investigation.
Following the incident, Mumbai police urged media not the run the video due to its disturbing content. "It is disturbing and can have a huge impact on young minds," said Deven Bharti, Joint Commissioner of Police (Crime).
Mumbai Police also tweeted about the incident in a bid to encourage youngsters to come out and talk about their issues. "Deeply bereaved with suicide of a young boy in the city. We urge the youngsters to reach out to us #WeAreListening," they said.
The hotel's management has also extended its full co-operation to authorities. "We will extend our full co-operation to all the investigating authorities concerned. Our heartfelt condolences are with the family of the bereaved," said a hotel spokesperson.