'Sarabhai vs Sarabhai' returning as 10-part web series on Hotstar, will see a 7 year leap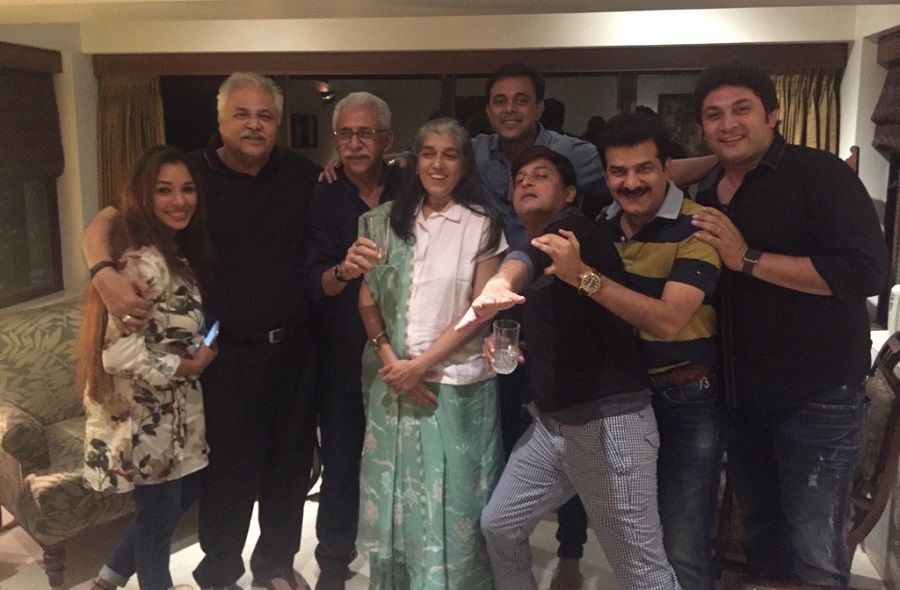 One of India's most loved comedy shows, 'Sarabhai vs Sarabhai', about the exploits of an affluent Gujarati family living in Mumbai is returning as a 10-part web series on streaming platform Hotstar.
The decade old show revolved around the lives of a rich South Bombay Gujarati family whose eldest son married a girl from a quintessentially middle-class north Indian family against his mother's wishes.
The lovable family featured Indravadan Sarabhai (Satish Shah), his wife Maya (Ratna Pathak), younger son Rosesh (Rajesh Kumar), older son Sahil (Sumeet Raghavan) and his wife Monisha (Rupali Ganguly).
In its new web-series format, the show will return with the entire cast as well as a slew of new characters after a seven-year leap.
Produced by Hats Off Productions' Jamnadas (JD) Majethia and Aatish Kapadia, the 10-part series will air on Hotstar.
"From Maya's haughty retorts to Rosesh's epic poetry, every component that made Sarabhai vs Sarabhai timeless, will very much remain the hallmark of this series.
"That said, there's much more hilarity and some brand new characters to look forward to. The wise cracky, intelligent soul of the show, will return exactly as our fans remember it, with more laughs and new stories," says JD Majethia, founder of Hats Off Productions.
Earlier, Majethia had confirmed that the show's shooting had began in April and the team was eyeing a May release.
"Sarabhai vs Sarabhai did exactly that some years ago, bringing Indian audiences a kind of sharp, witty and contemporary comedy that they had never seen before. The buzz and love around the show was so strong that we had to bring it back," said Ajit Mohan, CEO of Hotstar.
The show first aired in 2004 and tickled our funny bones for one full season, which featured a total of 69 episodes. Even since the show went off air in 2006, it has amassed a massive cult following.
At the end of the first season, the makers had hinted at a second season. But, for reasons best known to them, it never took off.
As fans patiently waited, Majethia hinted at the show's comeback for the first time in June last year when he shared a picture of the cast's reunion at Satish Shah's house, captioning it, "Some good news for fans on its way".