Yuva Sena members force principal to withdraw notices sent to Bandra college students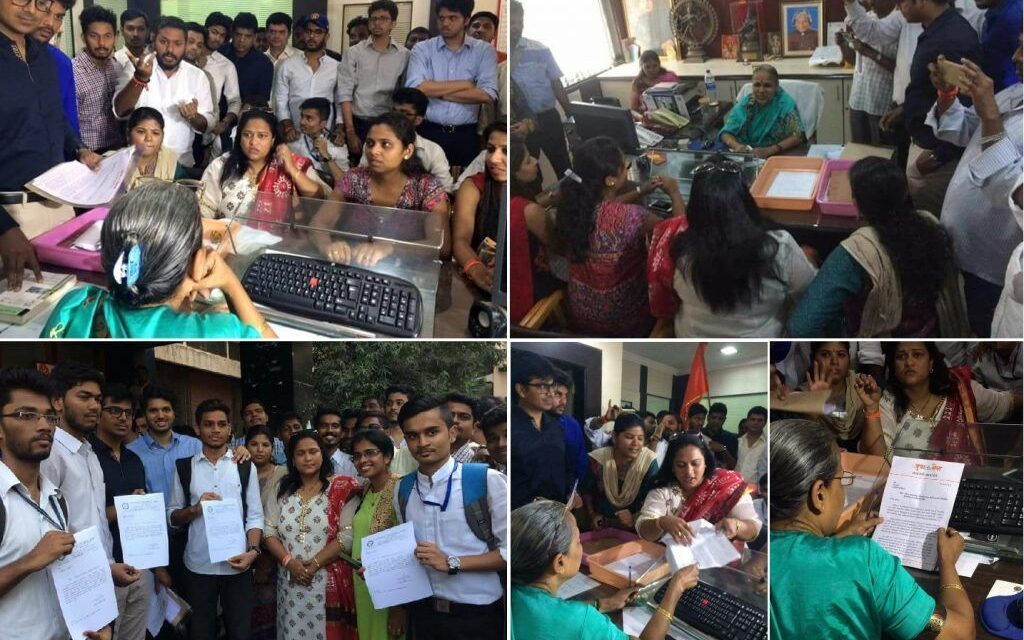 The principal of Government Polytechnic college in Bandra on Wednesday was forced to withdraw show-cause notices sent to students for putting up political hoardings outside the college premises, after dozens of Yuva Sena members barged into her office and demanded that the notices be revoked immediately.
The students had reportedly put up Yuva Sena's hoarding, mentioning the college's name, outside the gate in September. However, no prior permission was taken from the college office or principal before doing so.
Following which, principal Swati Deshpande issued notices to parents of eight students who were affiliated with the party and allegedly responsible for putting up the hoarding.
The notice sought clarification from the parents before taking legal action against students for using the college's name on a political hoarding without approval or permission.
The matter was later escalated to Yuva Sena, whose members intervened and forced the principal to withdraw the notices on Wednesday.
Students claim that the principal resorted to scare tactics in a bid to dissuade them from joining a political unit as the notices were sent to parents one month after the hoarding was put up and just before the semester exams.
College authorities also failed to seek any clarification directly from students before sending notices to their parents.
The principal, on the other hand, maintains that the notices were sent after a month because the college was trying to ascertain which students had put up the hoarding. She also clarified that it will not affect their studies.
Yuva Sena spokesperson Varun Sardesai, meanwhile, told a leading daily that it was wrong on the principal's part to drag students in the matter and send notices to their parents. If the college had any objections, they should have taken it up with the party directly, instead of involving students.
Another Yuva Sena member told LPC that the notices were the college's way of extracting revenge from the students for attending the rally conducted by their president Aaditya Thackeray.
Thackeray had, on October 15, conducted a rally to highlight the deplorable condition of washrooms in the college. It was attended by hundreds of students and the notices were sent a few days later.
"Students of Government Polytechnic, Bandra have got threat letters from the principal of the college about voicing basic student issues. Hearing it for the first time, but letter states that FIRs have been lodged against students for being with student wings and for voicing opinions," Thackeray had tweeted earlier this week.