12 items that are getting costlier from today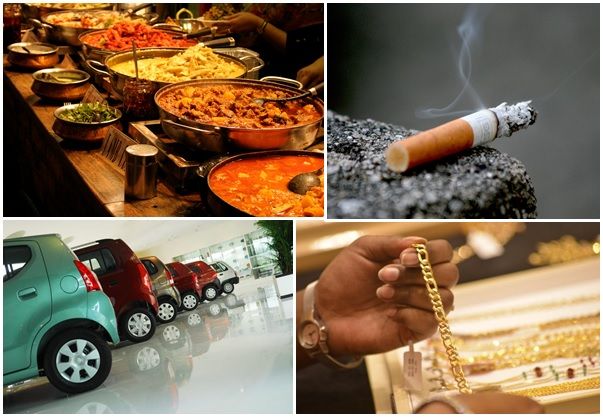 The service tax amendments announced in this year's Union Budget take effect from today, June 1.
With the imposition of 0.5 percent Krishi Kalyan Cess (KKC) on all taxable service, the effective service tax will increase to 15 percent on shopping, air travel, restaurant bills etc.
In addition to these commodities, Finance Minister Arun Jaitley also imposed up to 15 percent excise duty on all tobacco products.
Here's a list of 12 items that are getting expensive from today:
1. Cigarettes & Cigar
2. Restaurant dining
3. Branded apparel
4. Air travel
5. Legal services
6. Lottery tickets
7. Gold and Silver
8. Mineral water & aerated drinks
9. Plastic bags
10. Imported imitation jewellery
11. E-readers
12. Cars