"Anyone opposing Udta Punjab is guilty of promoting drugs"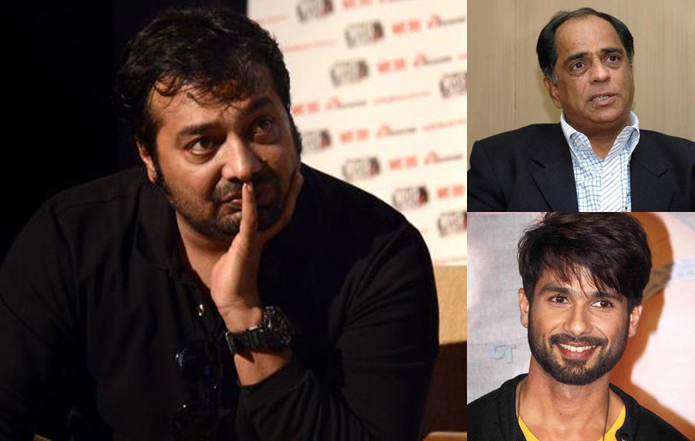 Local Press Co 5-point Snippet
1. On Monday, Anurag Kashyap, co-producer of the upcoming film 'Udta Punjab', publicly lashed out against the Central Board of Film Certification's (CBFC) directive of removing the name 'Punjab' and the 89 other cuts.
2. In a series of tweets, Kashyap vent his ire over the certification process. He even resorted comparing India to North Korea in a tweet that read, "I always wondered what it felt like to live in North Korea .. Ab to plane pakadney ki bhi zaroorat nahin". In another, he mentioned, "There is no film more honest than UDTA PUNJAB .. And any person or party opposing it is actually GUILTY of promoting drug". He even tweeted the words 'Udta Punjab' to the Prime Minister of India.
3. CBFC member Ashoke Pandit also questioned the board over their decision to ask the makers to remove 'Punjab' from the movie. While talking to ANI on Monday, Pandit said, "If there are 89 cuts in Udta Punjab, then the film loses its impression, basic ethos. You cannot massacre the film by giving so many cuts and saying that you cannot use the name of a state. All limits crossed, people will laugh at us that you can't even take the name of a place? Not a single board member who is based in Mumbai 100% will be involved in this mockery. Confident that this decision is taken by our chairman, we've been fighting against diktats of chairman. Decision of not allowing the word 'Punjab' condemnable, mockery of freedom of expression of a filmmaker."
4. The film's lead actor, Shahid Kapoor, also added, "Just because the title is Udta Punjab, everyone is thinking the problem is only in Punjab. First of all, Punjab is in India and any problem in Punjab is India's problem. It (drug abuse) is not a problem for Punjab but the youth. Everyone associated with the film believes the issue genuinely concerns the youth and not just the Punjabis which is why it is a Hindi film and not Punjabi."
5. While the entire film fraternity is standing behind the makers of 'Udta Punjab', the state's ruling party is allegedly putting pressure on the board claiming that the movie is tarnishing the image of the state and its people by showing them as drug addicts.
I always wondered what it felt like to live in North Korea .. Ab to plane pakadney ki bhi zaroorat nahin..

— Anurag Kashyap (@anuragkashyap72) June 6, 2016
There is no film more honest than UDTA PUNJAB .. And any person or party opposing it is actually GUILTY of promoting drugs

— Anurag Kashyap (@anuragkashyap72) June 6, 2016
@narendramodi UDTA Punjab

— Anurag Kashyap (@anuragkashyap72) June 6, 2016