In a first, BCCI retires Sachin's iconic 'number 10' jersey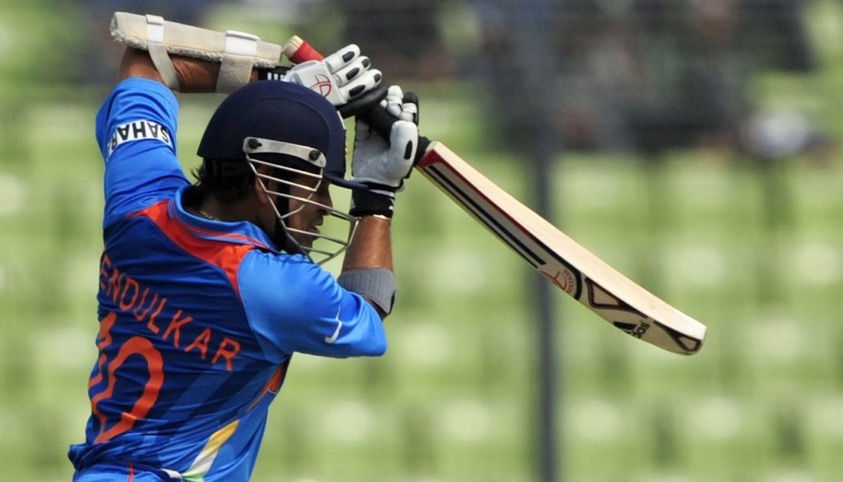 In a first, the Board of Control for Cricket in India (BCCI) has decided to honour cricketing legend Sachin Tendulkar by retiring his 'number 10' jersey, albeit unofficially.
In the sporting world, retiring an athlete's jersey is a form of honouring them after their retirement. Once retired, no other future member of the team is allowed to wear a jersey with the same number.
The 'little master' is among the country's most decorated cricketers and sportspersons, with several records to his name. To honour the batting maestro, the BCCI has chosen to retire the 'number 10' jersey.
The jersey was synonymous with Sachin, who wore it for a major part of his 24-year long career, including his last international ODI match against Pakistan in 2012.
While most players had refrained from wearing a number 10 jersey following Sachin's retirement, pacer Shardul Thakur made his ODI debut wearing it last year.
Although the youngster had his own reasons for opting for a number 10 jersey, it didn't stop die-hard Sachin fans from trolling him. Many also suggested that his jersey be retired as a sign of respect.
The BCCI, in an apparent bid to avoid any further controversy or backlash, intimated the players about their decision and retired the jersey. The decision, while enforceable, remains unofficial in the eyes of the ICC who does not have any provision for retiring jerseys.
Going forward, no Indian player will be able to wear a number 10 jersey in international matches. Incidentally, Sachin's IPL team – Mumbai Indians – had also retired his jersey after his last match in 2013.
While retiring jerseys is a fairly common practice in sports like football, baseball, and basketball, it is rare in the world of cricket.
In fact, the only other time a cricketer's jersey was retired was when the Australian board retired Phillip Hughes' number 64 jersey following his untimely demise.