Maharashtra misses professional tax collection target by 652 crore, rising unemployment to blame says opposition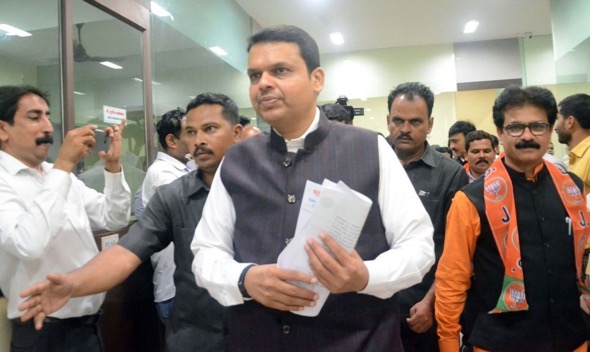 The BJP-led government in Maharashtra missed the professional tax collection target for the last fiscal by over Rs 650 crore as it failed to address the issue of rising unemployment in the state, the opposition Congress has said.
Professional tax collection figure shows employment status in the organised sector and a drop in its accumulation indicates lack of new formal sector jobs, Maharashtra Pradesh Congress Committee (MPCC) spokesman Sachin Sawant said.
Higher the tax collection, more are the number of permanent employees. During the Devendra Fadnavis governments tenure, professional tax collection has been falling each year, he said on Friday.
This year (2017-18), the Maharashtra government missed the professional tax collection target by Rs 652 crore. It was expected to collect Rs 2,769 crore in the year, but could net only Rs 2,117 crore, Sawant said.
The Fadnavis-led government has been missing its collection target for the last three years. In contrast, under the Congress-led government, collection surpassed targets in 2013-14 and 2014-15, he said.
It is unfortunate that the tax collection of Rs 2,117 crore in FY18 was less than that clocked in 2013-14 when it stood at Rs 2,146 crore, the Congress leader said.
Sawant said this drop in professional tax collection indicates poor performance of the Fadnavis government as well as the ill-effects of demonetisation on the state's economy.
"It was clear that demonetisation destroyed the entire unorganised sector but even the organised sector has faced serious problems."
He said Chief Minister Devendra Fadnavis is selling false dreams by organising events like 'Make in Maharashtra', 'Magnetic Maharashtra' and simply exaggerating investment and job creation figures from such programmes.