Man trying to smuggle 1 kg of gold through airplane toilet, caught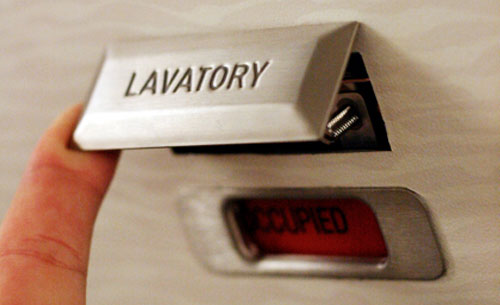 Local Press Co 5-point Snippet
1. On Tuesday, a man trying to smuggle gold bars weighing 1 kg through a SpiceJet flight was caught after the crew aboard the flight found his behaviour suspicious.
2. SpiceJet's crew on flight SG-18, heading from Dubai to Kochi, observed that the passenger was suspiciously paying the lavatory too many visits. They also noticed how sounds of a compartment being opened could be heard when the particular passenger was inside.
3. In order to confirm their suspicions, the crew checked the toilet and found the gold bars covered in a newspaper, stuffed behind the tissue box holder.
4. When the flight landed at Kochi International Airport, the gold bars were recovered and the matter was reported to customs officials.
5. The passenger has been detained by customs authorities who suspect him of being a courier in the smuggling.