MI captain Rohit Sharma reprimanded for showing excessive disappointment during match with KKR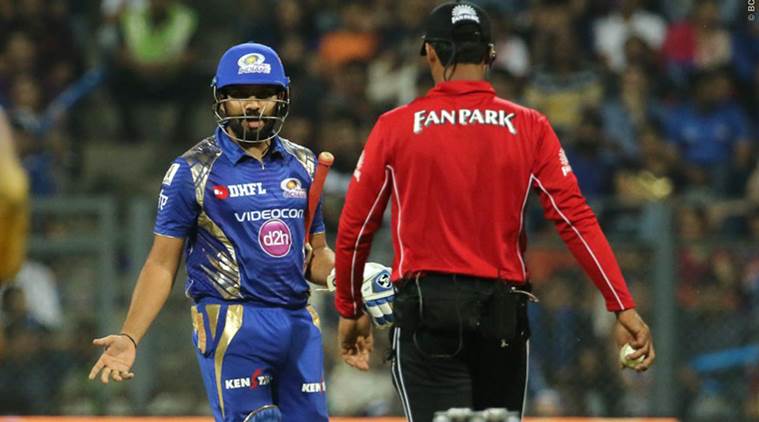 Mumbai Indians captain Rohit Sharma was reprimanded by the match referee over his reaction to being given out LBW during the Indian Premier League match with Kolkata Knight Riders (KKR) on Sunday.
"Rohit Sharma, the Mumbai Indians captain, was reprimanded by the match referee for showing excessive, obvious disappointment with an Umpire's decision during his team's contest against the KKR at the Wankhede Stadium," a statement by IPL read.
"Sharma admitted to the Level 1 offence 2.1.5 of the IPL Code of Conduct for Players and Team Officials. For Level 1 breaches of the IPL Code of Conduct, the Match Referee's decision is final and binding," the official statement added.
During the tenth over of the Mumbai Indians' innings, Sharma was given out LBW by umpire CK Nandan, following which the batsman was seen gesturing angrily and showing his bat to the umpire as he walked away.
However, several replays showed the umpire had clearly missed a big inside edge before the ball hit Sharma's pads.
In the end, Mumbai Indians chased the total of 179 runs successfully thanks to the 47-run partnership between Nitish Rana and Hardik Pandya.
This report has been covered in a shortened or 'Snippet' format to ensure the most important piece of information is relayed in the shortest possible time. If the story develops further or more relevant information becomes available, we will expand it into a full length article.