Myntra to relaunch desktop website within a month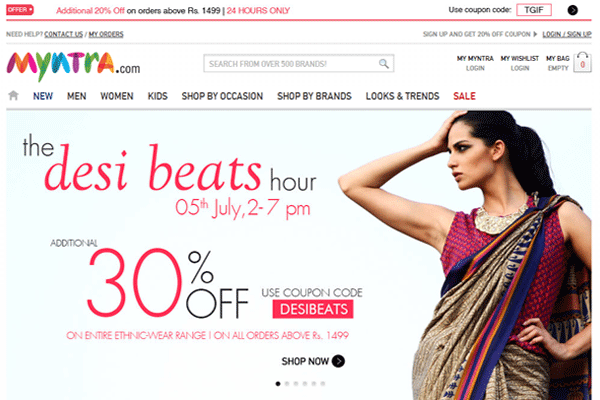 Local Press Co 5-point Snippet
1. After getting acquired by eCommerce giant Flipkart, Myntra – popular fashion e-tailer – had ditched the desktop website and adopted an app-only interface from May last year.
2. Though the company's step did not lead to any sort of decline in their popularity, many customers, especially women, weren't very happy with the company's decision.
3. In a recent email statement, the company's CEO said that they have recognized that some consumers still want the option to shop on the web and they are humble enough to listen to their customers.
4. As a result, the company will be re-launching a desktop version of their website on June 1.
5. However, the desktop version will not be as engaging as the app. It will purely be a browse and transact model.