Padman release postponed to February 9 to avoid clash with Padmaavat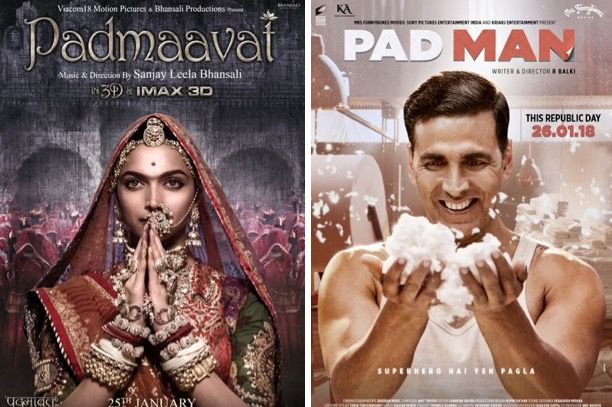 Bollywood superstar Akshay Kumar has postponed the release date of his much-awaited film 'Padman' to avoid a box office clash with Sanjay Leela Bhansali's controversial film 'Padmaavat'.
'Padman' directed by R Balki was supposed to release on January 25, but now it will arrive in theatres on February 9.
'Padmaavat' makers announced the release date of the film earlier this month after they received the clearance from the censor board.
#Padmaavat has been made after facing a lot of difficulties,we decided on release date of 25 Jan but it was with Akshay Kumar for release of his film 'PadMan',we reqwsted him to move release date of his film ahead,he agreed,will be grateful to him for a lifetime:Sanjay L Bhansali pic.twitter.com/FoLQbiLa7u

— ANI (@ANI) January 19, 2018
The film had to miss its scheduled release of December 1, as it got mired in controversy after various Rajput groups, including Rajput Karni Sena, objected to the content of the film and the portrayal of queen Padmavati.
'Padman' release postponed to February 9. 'Padmaavat' will be a solo release on January 25, trade analyst Komal Nahata said in a tweet.
'Padman' is based on the life of Tamil Nadu based social activist Arunachalam Muruganantham, who created affordable sanitary napkins in rural India.
'Padman' will now have a box office clash with Neeraj Pandey's 'Aiyaary', which incidentally had postponed its release date to February 9 from January 26 to avoid a clash with both 'Padman' and 'Padmaavat'.
Padmaavat still on track for January 26 release:
Earlier in the day, the Supreme Court also rejected a plea seeking an urgent hearing on a fresh PIL that sought cancellation of Censor Board's certificate granted to 'Padmaavat'.
A bench comprising Chief Justice Dipak Misra and Justice A M Khanwilkar and D Y Chandrachud also trashed the submission that the screening of the movie may cause serious threat to life, property and law and order.
"Maintaining law and order is not our job. That is the job of the state. Prayer rejected," the bench said while refusing to accord urgent hearing on the fresh plea filed by lawyer M L Sharma.
The film stars Deepika Padukone, Ranveer Singh, and Shahid Kapoor.