Pappu has become Param Pujya: Thackeray brothers take digs at BJP after loss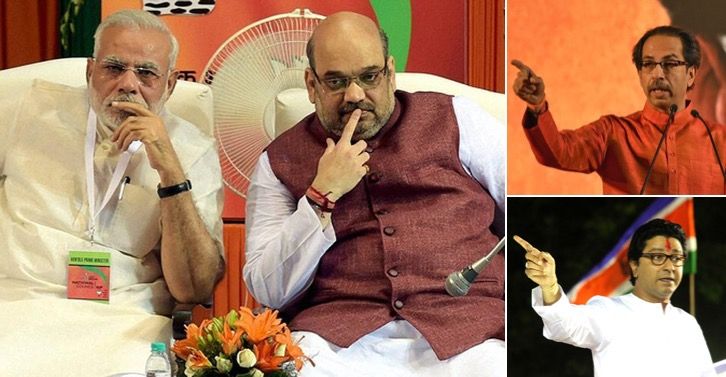 Estranged cousins Uddhav and Raj Thackeray on Tuesday took digs at BJP after the party suffered a major setback in the recent assembly elections and lauded Congress President for the turn-around.
The results of the Assembly Elections in five crucial states were declared yesterday. While BJP failed to win a single majority, rival Congress surpassed the ruling party's seat count in three states – Madhya Pradesh, Rajasthan, and Chhattisgarh.
MNS chief Raj Thackeray called the result a 'slap' on the face of 'tyrant' BJP. "The BJP was bound to face this. The results are a slap on its tyrant governance," he said.
He further remarked that Congress president Rahul Gandhi, who was referred to as 'Pappu' (colloquial Hindi word for slow kid) by his opponents, has now become 'Param Pujya' (most revered).
"Rahul Gandhi was alone in Gujarat, even in Karnataka and now too. Now Pappu has become Param Pujya. Will his leadership be accepted at the national level, you are seeing it," he added.
The MNS supremo jibed that BJP's defeat was due to Prime Minister Narendra Modi and party president Amit Shah's behaviour.
"It was bound to happen. The way Amit Shah and Modi ji behaved in the past four years. It is all clear to the people of India now… they failed in all fronts and they have nothing to show… so they are playing Ram Mandir card but people are smart," he added.
Raj's cousin Uddhav, whose party is in an alliance with the BJP at the Centre and Maharashtra, also echoed a similar sentiment.
In a statement, the Shiv Sena chief said, "I congratulate the courage of the voters who did not think about the useless question of who would be the choice (to the ruling parties in five states)."
"They (voters) did not think about EVMs, distribution of money, hooliganism or who would be the alternative to all of this, but rejected those they did not want. True courage is not worrying about the future. The courage of voters has shown the country the way forward," he said.
According to some political analysts, BJP's dismal performance may embolden Shiv Sena to demand at least 50 percent of seats if the two parties opt for an alliance in next year's Lok Sabha polls.