SC lifts ban on Padmaavat: Says states can't ban films, but will have to maintain law & order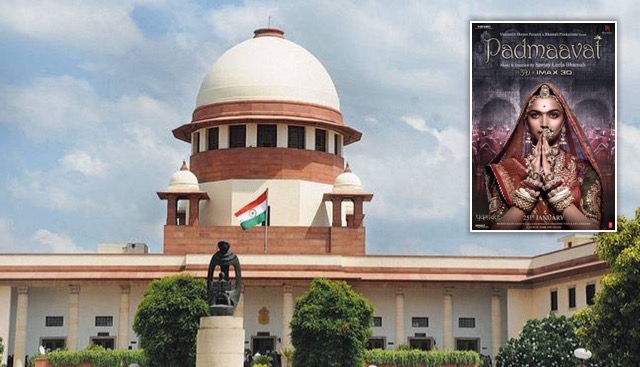 In a major relief for the makers of 'Padmaavat', the Supreme Court on Thursday cleared the film's release across the country by ruling that no state had the right to ban a movie, and asked state governments to ensure law and order during its screening.
The film's producers had approached the Supreme Court yesterday to challenge the screening ban imposed by four states despite receiving clearance from the Central Board Of Film Certification (CBFC).
The states had allegedly banned the film's release citing distortion of historical facts. The widespread protests by right-wing outfits like the Sri Rajput Karni Sena also presented an imminent threat to law and order situation.
A bench comprising Chief Justice of India Dipak Misra and justices A.M. Khanwilkar and D.Y. Chandrachud allowed the matter to be taken up for hearing on an urgent basis in the wake of the movie's impending release on January 25.
"If states are banning a film, then it is destroying the federal structure. It is a serious matter," argued senior advocate Harish Salve, representing the producers in the SC.
"If somebody has a problem, then he or she can approach appellate tribunal for relief. State can't touch the content of a film," he added.
Salve also urged the Central government to pass a direction to the states for a better and an effective step towards resolution.
After hearing the arguments, the SC, in an interim order, stayed the notification put forth by the states of Madhya Pradesh, Haryana, Rajasthan, and Gujarat and allowed the film to release pan-India.
The bench further directed the state governments, which are constitutionally obliged to maintain law and order, to prevent any untoward incident during the screening of the film in their respective states.
The film had courted controversy after several Rajput factions accused the makers of portraying the erstwhile Rajput queen in bad light. The groups even resorted to violence and vandalism, first to stop the film from completion and later to halt its release.
Director Sanjay Leela Bhansali, while appearing before a parliamentary panel, clarified that the film was based on 16th-century poem 'Padmavat' by Malik Muhammad Jayasi. He also agreed to make changes suggested by the CBFC-formed committee.
Finally, after months of protests, Padmaavat was cleared for release by the CBFC with five modifications.
The 150-crore period drama stars Deepika Padukone, Shahid Kapoor, and Ranveer Singh.