Swiggy to hire 2,000 women as delivery personnel by March 2019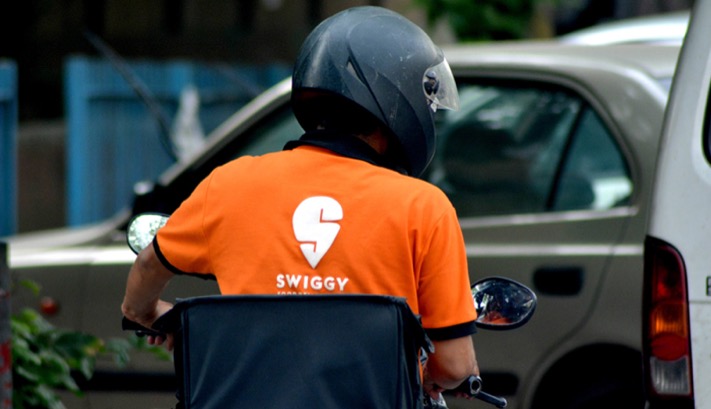 In a bid to create an inclusive workforce, leading food ordering and delivery start-up Swiggy has said that it would engage about 2,000 women as delivery personnel by March 2019.
"About 2,000 women will join our delivery team by March next year. Over the last few months, we have been working on training women for opportunities in this growing food delivery sector," the city-based online food delivery platform said in a statement.
By deploying more women as delivery personnel across the country, the company said it aimed to create an inclusive workforce.
The company engages around a lakh personnel daily to deliver food across 45 Indian cities it operates in.
Currently, about 60 women are tied up with Swiggy across 10 cities, including Mumbai, Ahmedabad, Kochi, Kolkata, Nagpur and Pune, to deliver food.
World over, the employment of women as delivery personnel has been meagre.
"We are creating a women-friendly work environment with a dedicated helpline for any concern, as well as appointing more women in managerial roles," the company said.
Swiggy is identifying 'safe zones' for women delivery personnel to operate in and will allow them to complete their deliveries by 6 pm, it added.
"Since inception, we have seen the potential in investing in logistical prowess, which has helped us in having end-to-end control over the food delivery experience," Swiggy Vice President (Operations) Sachin Kotangale said in the statement.
Set up in 2014, the food delivery platform claims to receive about 20 million orders a month across 45,000 restaurants in 45 cities, including Mumbai, New Delhi, Hyderabad, Bengaluru, Chennai, Kolkata, Gurugram and Pune.
It raised $210 million (around Rs 1,500 crore) from multiple investment firms, and has so far raised over $460 million (around Rs 3,350 crore).
The company, which has over 4,000 employees, reported an operating revenue of Rs 442-crore for fiscal 2017-18.