Mumbai to face 10% water cut from today, to remain in effect till next monsoon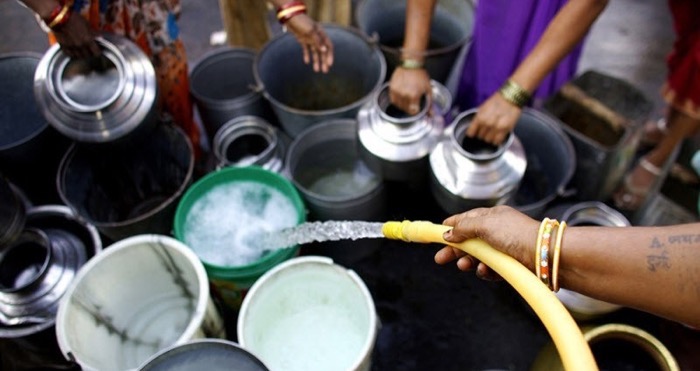 The Brihanmumbai Municipal Corporation (BMC) is set to implement a 10 percent cut in water supply to Mumbai, starting Thursday, November 15.
The decision was taken during yesterday's civic standing committee meeting in view of the less amount of rainfall received this season. The catchment areas received good rain in June and July, but the rainfall in August and September was below average.
A statement tabled before the committee said that quantum of water in the lakes was inadequate and would not last until next year's monsoon. It has also necessitated the use of reserve stock.
While the quantum of cut will be 10 percent, areas that receive water supply for a limited time will face a 15 percent cut.
Besides Mumbai, the water cut will also be effective in Bhiwandi, Thane and Kalyan, a statement from BMC read.
Of the 4,200 million litres required every day, the civic body supplies 3,800 million litres of water to Mumbai.
The water cut is expected to remain in effect till monsoon 2019. Meanwhile, civic officials will review the levels of the seven lakes supplying water to the city every month to ascertain if the supply needs to be eased or restricted further.
The civic body has also urged citizens to do their best to conserve water amid the shortfall.
Prior to 2016, the BMC was forced to impose water cuts throughout the city due to insufficient rainfall. The situation, however, improved in the last two years, as a result of which the BMC had lifted the cuts.