Traces of lead found in Coca Cola, Pepsi, Sprite, Mountain Dew & 7UP samples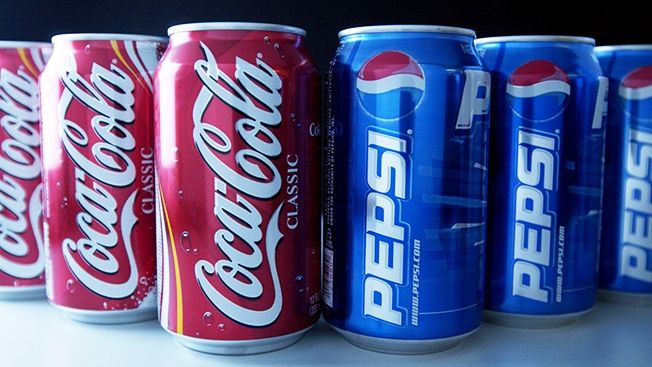 Traces of lead, cadmium and chromium were found in samples of five popular soft drinks, the government told Rajya Sabha on Tuesday during the ongoing Winter Session of the Parliament.
The heavy metals were reportedly found due to leaching of toxins from the bottles in which they were packaged.
The five soft drinks, owned and manufactured by two major multinational companies, in which the harmful substances were found include Coca Cola, Pepsi, Sprite, Mountain Dew & 7UP.
While Coca-Cola and Sprite are owned by the Coca-Cola company; Pepsi, Mountain Dew and 7UP are owned by PersiCo India.
"Samples of five different cold drinks — Sprite, Mountain Dew, 7UP, Pepsi and Coca Cola — were selected by the stratified sampling method and the samples were submitted to National Test House (in Kolkata) for testing," Minister of state for health Faggan Singh Kulaste said in a written reply.
According to a PTI report, the minister was replying to a question on whether the government commissioned study by the Drug Technical Advisory Board had found five particular toxins in aerated drinks produced by the two multinational companies in India.
Further detailing the study conducted by Kolkata-based All India Institute of Hygine and Public Health (AIIH&PH), Kulaste said that the AIIH&PH had entered into an agreement with the National Test House (NTH) for testing and estimation.
According to reports, the Health Ministry had directed the AIIH&PH to conduct a study on leaching of toxins from pet bottles used for packaging soft drinks, pharmaceuticals, alcohol, juices and other beverages in April last year.
At the moment it is not clear to what extent the metals, in the quantity they were found, can cause harm and if warrants any immediate action.