Video: Woman assaults her 85-year-old mother, neighbours record the incident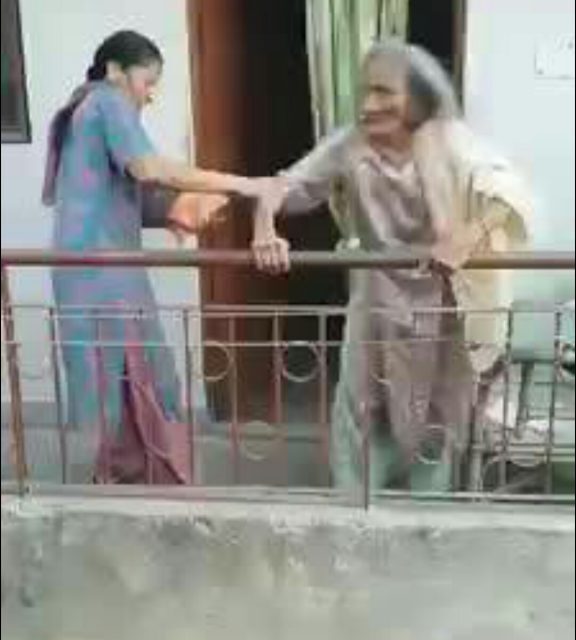 Local Press Co 5-point Snippet
1. A video showing an 85-year-old woman being beaten by her daughter went viral after it was posted on social media platform Facebook on Monday.
2. The 60-year-old woman assaulted her mother in the balcony of their home in Delhi's Kalkaji area, when the neighbours captured the ordeal and posted it on social media. When the daughter saw the neighbours filming the incident, she even lashed out at them.
3. The residents next door also reported the matter to the police control room, following which cops from Kalkaji police station visited the elderly lady and asked her to file a complaint against her daughter. However, the octogenarian refused to do so. She told cops that the matter was a family issue and she did not want any police action against her daughter.
4. While talking to a leading news channel, a neighbour confirmed that the daughter would beat her mother every time she came for a visit. However, it always happened behind closed doors. This was the first time they had witnessed the assault, because the mother was sitting on the balcony.
5. The clip capturing the incident was uploaded by a community channel on their Facebook page on Monday had garnered over 10 lakh views in a span of 24 hours. You can see the harrowing video here: