Villages close to border asked to evacuate, BSF cancels daily 'retreat' ceremony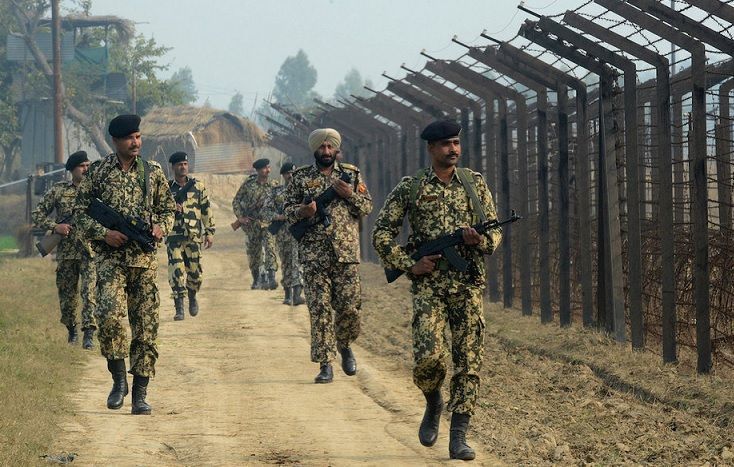 Following the surgical strikes by the Indian Army across the LoC, the Punjab government has ordered the evacuation of villages in a 10-km belt along the border with Pakistan.
The union home ministry on Thursday directed the Punjab government to get the border villages evacuated. Punjab shares a 553-km border with Pakistan.
Local authorities were using loudspeakers to announce to residents in the border villages to leave their homes and villages and move to safer zones.
The authorities have ordered the closure of schools and other institutions in the border belt. Punjab's border districts include Amritsar, Gurdaspur, Tarn Taran, Ferozepur, Faridkot, Abohar and Fazilka.
Sources said the Border Security Force (BSF) was mobilising its troops and strengthening the security along the border belt.
Punjab Chief Minister Parkash Singh Badal has called an emergency meeting of the cabinet on Thursday evening.
Amid the growing tension, the BSF has also cancelled the 'Retreat' ceremony at the Attari-Wagah border joint check-post (JCP) at Attari, 30 km from Amritsar.
The BSF and district authorities have asked visitors and tourists not to move towards Attari for the ceremony. At the moment, it is not clear when the ceremony will resume.
The Retreat ceremony is carried out by border guards of India and Pakistan, the BSF and Pakistan Rangers, at the Attari-Wagah JCP at sunset every evening.
Meanwhile, Pakistan PM Nawaz Sharif has denied any surgical strike along the LoC and warned India of retaliation of the sovereignty of the nation is threatened.
Back home, the entire country, including rival political parties, have rallied behind the Indian Army and PM Modi and supported the 'heroic surgical strikes'.