Women still not allowed by villagers into Shani Shingnapur temple, despite HC ruling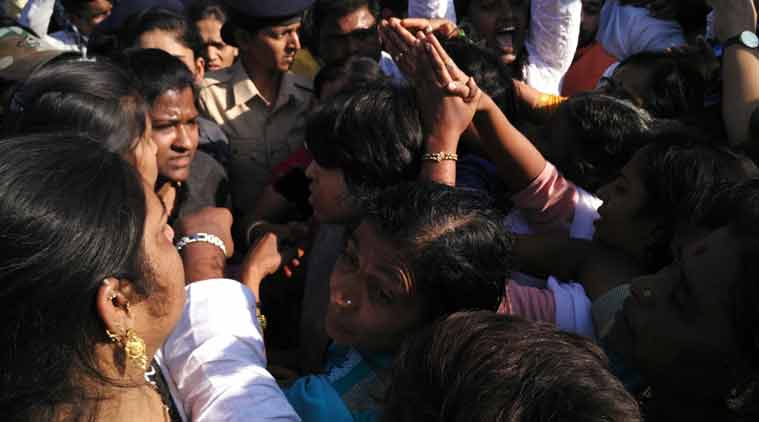 The issue of barred entry of women at the sanctum sanctorum of the Shani Shingnapur temple turned in favor of women at Bombay High Court's hearing of the Public Interest Litigation (PIL) on Friday. The court stated that there was no law that prohibits women's entry into temples and hence women cannot be stopped from entering the Shai Shingnapur temple. Later, the court also added that the state follow the Maharashtra Hindu Place of worship (1956) law where in any person who prevents a woman from  place of worship will be imprisoned for six months .
In celebration of the court ruling, about 30 women activists were headed for the temple in Ahmednagar district. However, hundreds of villagers, fueled by their belief in the age-old tradition preventing women from entering  the platform where the idol of Lord Shani is located, formed a human wall and forced the activists to retreat.
The police officials present at the scene were apathetic towards the situation. Thus, chaos prevailed near the temple due to the clash between the villagers and activists. The fiasco was broadcasted live on TV too.
In a statement leader Trupti Desai, leader of the women's right group said," The honourable court has recognised our right to pray. Police must provide us protection and allow us to enter the shrine." She also told the press that their protest against such discrimination was not over yet.