12 days after the bombings, Brussels airport to reopen today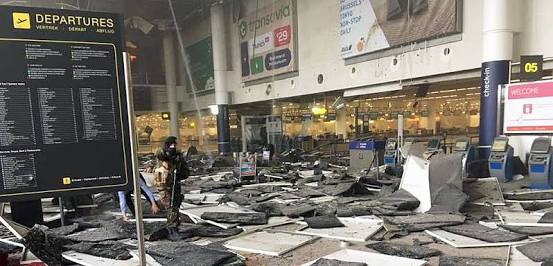 Twelve days after the Brussels airport was hit by Islamic State suicide blasts, the airport is set to reopen today.
Brussels Airport chief executive Arnaud Feist said that, the first three 'symbolic flights' will depart from today afternoon. Also, as a part of precautionary measures, the travellers will be subjected to additional security checks.
The blasts on March 22 had completely wrecked airport's departure hall as well as a metro station killing 32. The departure hall is currently under repair, hence the passengers will have to make use of a temporary check-in facility.
Only passengers with tickets and ID documents will now be allowed into the new departure hall, and their bags will be checked before entering. All cars headed for the airport will be screened and police will carry out spot checks.
Today, three 'symbolic flights', one each to Athens, Turin and Faro will depart from Brussels Airport.
Number of flights departing from the airport will be increased in near future. However, it may take months for the airport to return normalcy.
The flights that depart today are a ray of hope for the airport and residents of Brussels that have recently witnessed horrifying terror attacks.
Image courtesy: bbc.co.uk