Rape cases will rise due to women worshiping at Shani temple, claims Shankaracharya Swaroopanand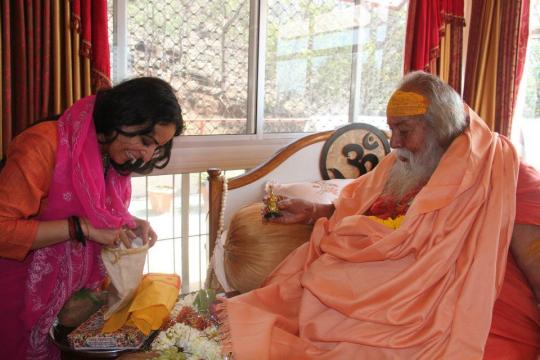 Breaking the 400-year-old tradition, the Shani Shingnapur Temple Trust last week allowed women to enter the sanctum sanctorum of the temple and offer their prayers. While the development was welcomed by one and all, it didn't go well with Dwaraka-Sharda Peeth Shankaracharya Swami Swaroopanand Saraswati.
The 94-year-old seer, while speaking to a media house, said women should not have entered the sanctum sanctorum of the Shani Shingnapur temple as "it will bring bad luck to them". But, his remarks weren't restricted to just bad luck. He went further and claimed, "Shani is paap grah (planet of sins). If Shani casts his vision on women, incidents of rape will increase."
What's more, Dwaraka seer also revealed the reason behind severe drought in several parts of the state. According to him, the draught isn't because of scanty rainfall, or due to over cultivation of the water-guzzling sugarcane by sugar barons in the area who have deep nexus with the politicians. It is only due to people worshiping the 'unworthy' Sai Baba.
Swami Swaroopanand Saraswati claimed that worshipping Sai Baba, a fakir, as if he were a god was inauspicious. He added, "Calamity strikes and such places suffer drought, flood, death or fear, where those unworthy of worship are worshipped. Maharashtra is currently facing all of these."
This isn't the first time that the Shankaracharya has made caustic comments against the Sai Baba. In 2014, he passed a resolution that Sai Baba, the 19th century saint of Shirdi, should not be worshipped as a deity and wanted his photographs and idols removed from temples.