Sonakshi Sinha on playing a female protagonist for the first time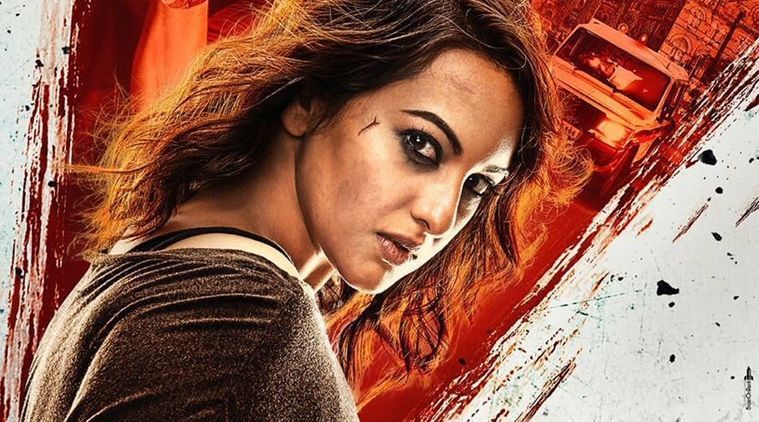 For the first time, Sonakshi Sinha will be seen packing punches and doing hardcore action sequences in her upcoming 'Akira' and the actress says the film came at the right time in her career as she wanted to push her limits as a performer.
The action-thriller is directed by A R Murugadoss, who is known for his commercial potboilers, starring some of industry's biggest stars.
The 29-year-old actress says she is overwhelmed that she got a chance to become the 'Ghajini' director's first leading lady, as the he has never made a film with a female protagonist before.
"Akira pushed me in lot of ways that I have not been pushed before. It has been very challenging and it has been a fantastic experience. I'm really happy that it came to me at this point of time in my life and career when I was looking to do something like that," Sonakshi told PTI in an interview.
The actress says Murugadoss thought she would fit the role of Akira Sharma during the making of 2014 Akshay Kumar starrer 'Holiday'.
"With 'Holiday', I got a chance to work with Murugadoss sir, who saw the spark in me to cast in 'Akira'. He is the man who has worked with one of the top action stars of our country. He has never made a film with female protagonist before. He approached me for that and I felt really honoured."
"It has a lot of shades and it was very challenging for me to portray such a character."
When asked if now she is only interested to play female-oriented characters, Sonakshi says it is only by chance that she is getting such roles.
"It is happening by chance that I'm doing 'Akira' and then 'Noor'. The audience is opening up to these kinds of films. They like to see something different. I only look at how good the character is and how badly I want to play. So, for me these are really good roles and that is why I have taken them up."
While Sonakshi's last release 'Tevar' hit theatres in early 2015, she says that her absence from the big screen was only because she was shooting back-to-back films. "I was shooting. I was working for 'Akira' because the shoot went on for a while then I started 'Force 2' and then 'Noor' happened," she added.