Promising to make money rain from sky, monk dupes woman of Rs 2.73 lakh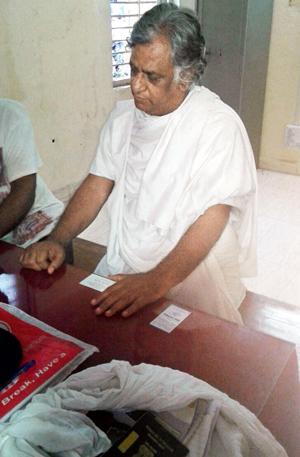 Fifty-year-old Suyash Prabhakar, who had served at a Jain temple in Bhayandar, had told the woman that he would make her rich by performing rituals that would make money rain down.
The victim, Tejal Vakharia would visit the temple every day where the monk had once served, and a few months ago she confided in Prabhakar that she wanted to get rich.
Prabhakar convinced her to give him Rs 1.3 lakh so that he can some perform rituals that would make cash fall from the sky. After the first payment, Vakharia gave him another Rs 6 lakh, but Prabhakar failed to deliver on his promise and kept making excuses.
Fed up of the false promises, Vakharia finally demanded her money back last month and Prabhakar bought some time by promising he'd pay her Rs 70,000 as interest on the amount. When even that sum failed to materialise, Vakharia approached the Bhayandar police.
The cops then arrested Prabhakar and his aide from a hideout in Kashimira and booked under Section 420 (cheating) of the IPC. Also, the cops applied Section 2 of the Maharashtra Black Magic Act, 2013.
The duo was before the Thane court yesterday that remanded them to police custody for two days.