242 killed in 6 years in building collapse incidents across Mumbai: RTI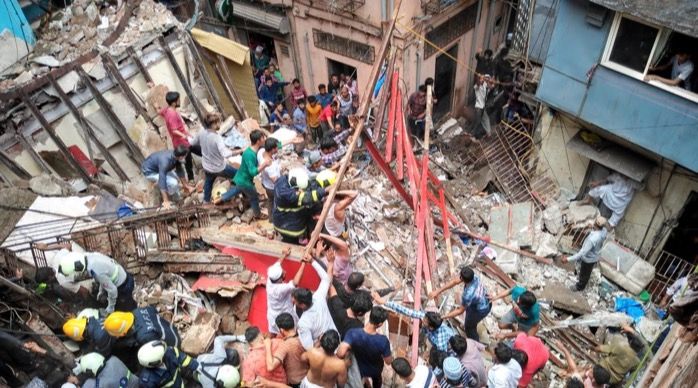 At least 242 people have died and 818 injured in over 2,900 incidents of building collapse in Mumbai in the last six years, an RTI reply has revealed.
The RTI was filed by activist Shakeel Ahmed Sheikh, who had sought information about the number of casualties in building collapse related incidents from the Brihanmumbai Municipal Corporation (BMC).
In its response, the civic body said 101 people were killed in 2013, 21 in 2014, 15 each in 2015, 24 in 2016, 66 in 2017 and 15 in 2018 in related mishaps.
The BMC also said 499 buildings have been listed this year under the 'C1 category' as "unfit/dangerous" for habitat and these need be vacated and demolished.
Back in 2014, the Bombay High Court had directed the BMC to identify dangerous buildings and cut electricity and water connections.
However, the civic body has failed to address the problem of the city's crumbling infrastructure, in part because of the lackadaisical attitude of officials and due to people's unwillingness to cooperate despite the risk.
Even in the most recent mishap, in which a ground plus four-storey Kesarbhai building in Mumbai's Dongri came crumbling down on Tuesday, the municipal body had classified under the "C1 category" in 2017 and sent an evacuation notice to residents in 2017.
However, it failed to follow through and ensure it was evacuated and demolished before its inevitable collapse, resulting in the death of 14 persons and leaving nine injured.