Bangladeshi immigrant gets 2-year rigorous imprisonment for living in India without passport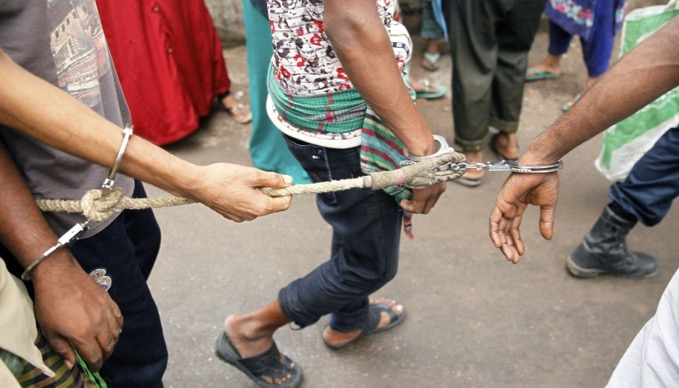 A Palghar court on Wednesday sentenced a 54-year-old Bangladeshi national to two years rigorous imprisonment for staying in the country without a valid passport.
Additional Sessions Judge J R Mulani of the court at Dahanu also imposed a fine of Rs 20,000 on the accused, identified as Babu Razak Mandal.
The accused was serving as a priest at a temple in the district.
According to reports, Additional Public Prosecutor Manisha Parmar told the court that Dahanu police arrested Mandal in September 2013 after a local resident complained about him living in the country without valid documents.
He was tried under Indian Penal Code sections pertaining to cheating, forgery, using as genuine a forged document, and relevant provisions of the Passport Act and the Foreigners Act.
The judge pronounced the punishment yesterday, after observing that the prosecution proved the charges against the accused beyond reasonable doubt.
The verdict comes in the backdrop of Maharashtra ATS' recent crackdown on illegal Bangladeshi immigrants.
Earlier this week, police also apprehended 11 Bangladeshi nationals on charges of staying illegally in Mumbai. Eight were apprehended from Malvani while the remaining three were detained from Kandivali.
Since March 13, the Maharashtra ATS has reportedly arrested over 40 Bangladeshi nationals, including the ones arrested this week, staying in the country illegally. Further investigation into how the entered the country is underway.