Bus accident in Palghar: Around 50 passengers injured, mostly students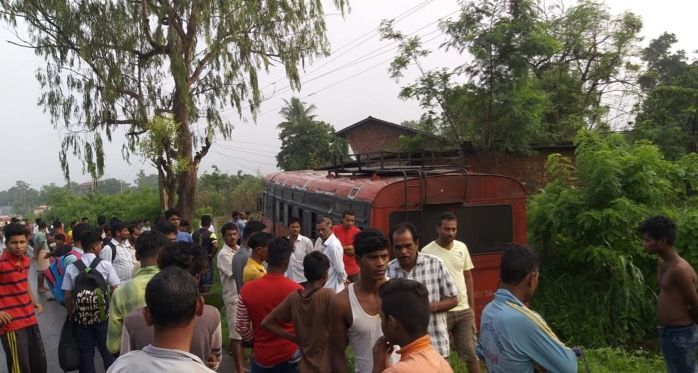 Around 50 people, mostly college students, were injured after the bus they were travelling in fell in into a canal in Maharashtra's Palghar district early morning on Tuesday.
According to reports, the incident took place around 6:30 am when the Maharashtra State Road Transport Corporation (MSRTC) bus was en route Wada city from Pivli village.
The bus driver reportedly lost control of the speeding vehicle due to wet roads near Jambul Pada in Wada, causing the vehicle to go off-road, fall in a canal and hit a tree.
The bus was transporting students from Swami Vivekanand College and a few other schools and colleges, in addition to a dozen other passengers. Most of the passengers sustained injuries following the mishap.
While some sustained minor injuries, several others who got hit on the head or suffered fractures were admitted to a nearby Wada Rural Hospital for treatment. The injured persons include the bus driver, VP Jadhav.
The bus driver was speeding despite the wet and slippery road, one of the bus' occupants was quoted as saying.