Versova cafe was vandalised for revenge, serving hookah merely a cover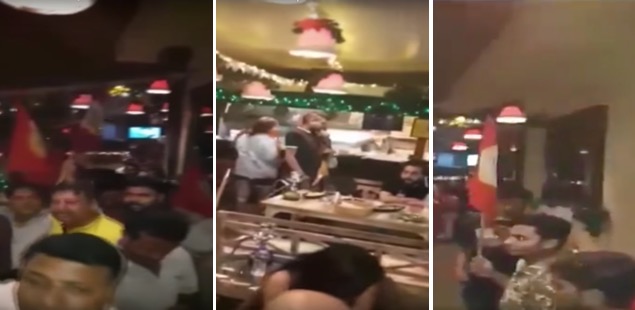 At least two of the eight goons who were arrested on Thursday for vandalising Sirocco Poolside Cafe & Bistro in Versova admitted that the action was an 'act of revenge' against the owner, who had earlier filed an extortion case against Nitesh Rane.
The accused, all members of Rane's Swabhimaan Sangathan, had forcefully entered the cafe, heckled staffers, and damaged property a day prior, prompting the owner to file a complaint with Versova police.
Since they were caught on tape shouting anti-hookah slogans, it was believed that the act was related to the same. However, two of the accused spilled the beans during the investigation and admitted that the act was more personal.
"Two of the accused, Mehtab Shaikh (41) and Manoj Thakur (33), said they had vandalized the cafe to take revenge against the owner for lodging an extortion case against Nitesh Rane at Santacruz police station," a police officer told TOI.