1st Made-In-India train 'Medha' to be flagged off by Suresh Prabhu from Churchgate on Saturday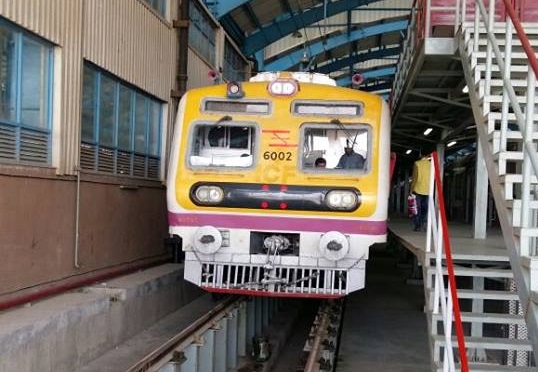 The first indigenously developed and manufactured train in the country under the 'Make In India' initiative, Medha, will be flagged off by Railway Minister Suresh Prabhu on the Mumbai suburban system this Saturday, March 18.
Prabhu will first flag off the Mumbai LTT – Tatanagar Antyodaya Express from Lokmanya Tilak Terminus (LTT) station around 3 pm.
He will then remotely flag off the first Medha rake from Churchgate station on the Western Line.
In addition, the Union Minister will also reportedly inaugurate a host of new services like Wi-Fi, laundry etc at other stations.
Although two Medha rakes have been manufactured, only one will be inducted in service on Saturday. The second one is expected to be inducted next week.
Both 12-coach rakes will replace existing Bombardier rakes on Western Railway and not impact the total number of services.
About Medha:
Although rakes have been manufactured in India before this, railways had to procure control circuit technology from foreign companies like Bombardier and Siemens.
This is the first time the technology, called the Medha System, was developed in India.
In addition to harnessing locally available resources, the India-made control circuitry of the rakes has also helped bring down costs.
According to a railways spokesperson, the 12-coach Medha rake costs Rs 43.23 crore in comparison to the Bombardier's Rs 44.36 crore price tag.
Officials are confident that the manufacturing cost will come down significantly once the production capacity increases. The rakes were manufactured at Chennai's Integral Coach Factory and systems were configured in Hyderabad.
The first rake reportedly arrived in Mumbai on October 26, 2016 and the second one on November 26, 2016. After completing extensive trails, the rakes were cleared by the railway board on February 21, 2017.