3 men steal gold worth Rs 20 lakh from Airoli jewellery store in broad daylight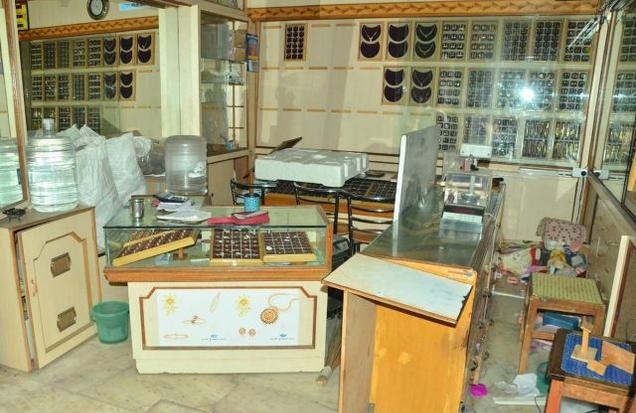 Local Press Co 5-point Snippet
1. On Tuesday afternoon, three men posing as customers robbed over 900 grams of gold ornaments worth Rs 20 lakh from Krishna Jewellers in Airoli.
2. According to Kisan Gujjar, who was the only staffer present at the time of the robbery, the men were waiting outside the store during lunch break.
3. When Kisan opened the store around 4 pm, the trio approached him and said that they wanted to mortgage some gold.
4. As soon as Kisan entered the shop, the three closed the shutter behind him. One of them stabbed his arm with a knife and tied him to a chair, while the other two seized all the ornaments that were put up on display along with the CCTV recorder.
5. The Rabale Police have registered a robbery case on the basis of Kisan's statement. But, they will be verifying the authenticity of his statement, especially the sequence of events, due to lack of any other credible evidence.