Aiming to bring 99% items below 18% GST slab: PM Modi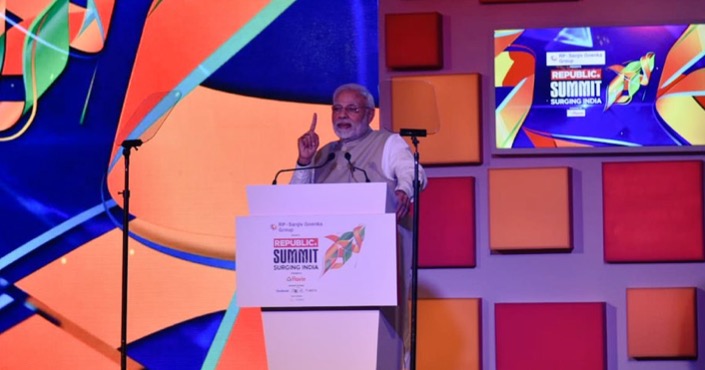 Prime Minister Narendra Modi on Tuesday said the government is aiming to bring 99 percent of items below the 18 percent GST slab and warned of stringent action against bank loan defaulters and fugitives.
"Before GST, registered enterprises numbered 65 lakh, which has now increased by 55 lakh. Today, the GST system has been established to a large extent and we are working towards a position where 99 percent of items can be brought in the sub-18 percent slab," said Modi.
In a stern warning, he said economic fugitives and defaulters of bank loans would not be spared, and referred to the Insolvency and Bankruptcy Code, 2016 (IBC), the Fugitive Economic Offenders Act, 2018 and other changes that were helping prosecute those who earlier esaped the law.
"Who would have thought four years ago that the main suspect of the (AgustaWestland) helicopter scam, Christian Michel, would be brought to India?
"Earlier, when companies used to be unable to repay loans, nothing used to happen… they had a 'suraksha kavach' (protective shield) from the 'khaas parivar' (privileged family)… This has ended with the IBC," Modi said in his address to the Republic TV's Surging India Economic Summit in Mumbai.
Modi also highlighted India's achievements in the past nearly five years, adding that the nation has taken the first steps towards joining the $5 trillion economy club and is swiftly moving to reach the top 50 position in the Ease of Doing Business rankings.
India currently ranks 77th in the world, compared to the 142nd before the BJP came to power.
The PM is on a day-long visit to the state, during which he is expected to launch infrastructure and housing projects worth Rs 41,000 crore.