Birthday celebrations turn fatal as 25-year-old drowns at Versova beach, 2 others missing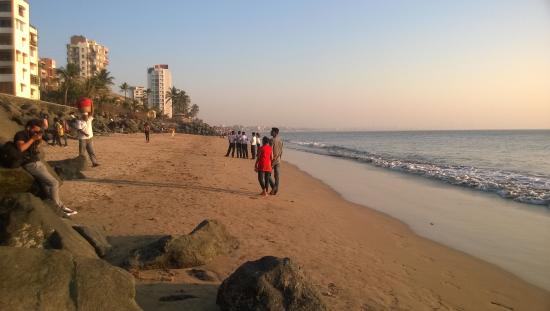 In a tragic incident, a 25-year-old man drowned at Versova beach on Saturday, while two of his friends are still missing.
The trio had allegedly been drinking at the beach when lifeguards asked them to leave. However, they returned immediately after the guards left the spot and entered the water.
The deceased, Priyank Yadav, had arrived in Mumbai from Bhopal with his friend Satya Prasad Chauhan (25). The duo had come to the city to celebrate the birthday of their common friend Rohit Tiwari (27), a resident of Four Bungalows, Andheri (West).
Currently, both Chauhan and Tiwari are still missing and feared drowned.
The trio had come to the beach with two other friends on Saturday afternoon. Around 2:30 pm, lifeguard Vinod Dhake saw them drinking on the beach and asked them to leave because of the impending high tide. The group agreed and started walking towards the exit.
However, as soon as the guards returned to close the beach gate and recover the ropes, the friends sneaked back in.
After a few minutes, the lifeguards were alerted about three men who were being swept away and drowning in the sea. A team of lifeguards went in to rescue them and managed to bring back Yadav. He was rushed to Cooper Hospital, where he was declared dead on arrival.
Seven lifeguards and fire brigade officials continued to search for the other two men throughout the day, but their attempts were in vain.
The rescue operation will continue today with the help of naval divers.