Commuters stage rail roko at Naigaon station: 60 services cancelled, many others delayed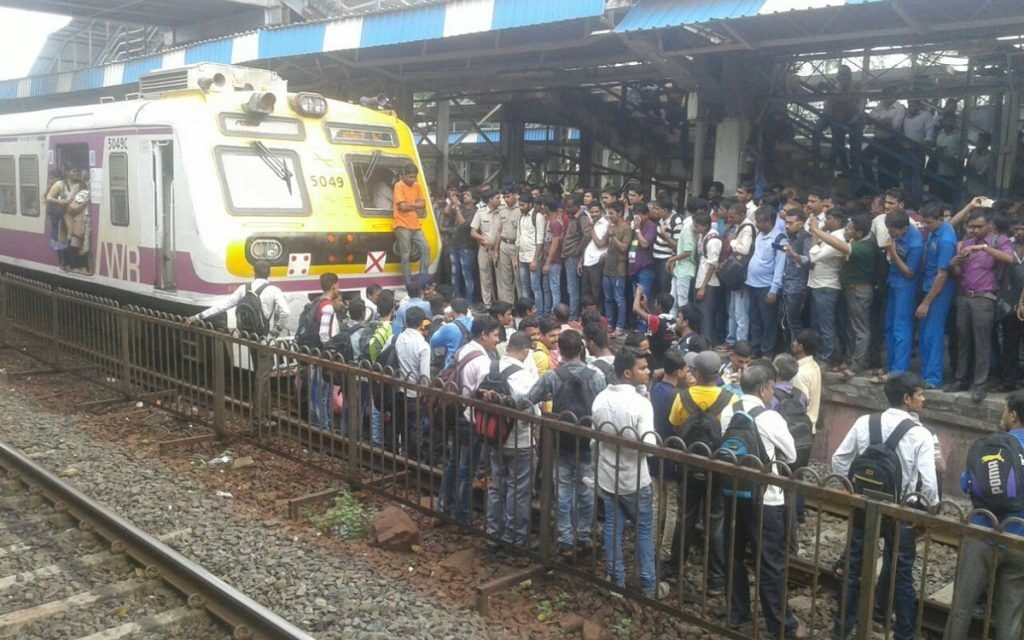 Dozens of angry commuters halted movement of suburban train services at Naigaon station on the Western line on Saturday morning to press for various demands.
A senior railway official confirmed that one of pivotal demands was to start suburban trains from Vasai Road to Andheri.
"About 50-60 people at Naigaon (station) came on the tracks and halted the movement of suburban trains. The trains were stopped on the UP slow route from 8.05 am and on the UP fast route from 8.30 am," the official told PTI.
He said the commuters demanded that new local service Vasai Road-Andheri (in Mumbai) be started.
Due to the protests, traffic on the Virar-Andheri and Virar-Churchgate route was affected. WR, in a tweet, also stated that about 60 services had to be cancelled due to the disruption.
5.About 60 services had to be cancelled due to #NIGProtest today causing inconvenience to Gen public @PiyushGoyalOffc @RailMinIndia @drmbct pic.twitter.com/GbzHIbkDbS

— Western Railway (@WesternRly) October 7, 2017
According to the official, personnel of Railway Protection Force and Government Railway Police dispersed the agitators and movement of trains resumed by 9.10 am.
The disruption, however, was enough to enrage scores of commuters who were travelling to work today morning.
"My train was delayed by 30 minutes due to the protest. If we had been told about the protest, many of us could have travelled early and reached work on time," said Vasai-resident Harsh Goyal.
Meanwhile, WR has increased the number of services for Naigaon on weekdays from the previous 436 to 466 in the new timetable.
With PTI inputs
This report has been covered in a shortened or snippet format to ensure the most crucial information is published in the shortest possible time. The report may be expanded to a full length article if the story develops further or more information becomes available.