Ex-servant holds Juhu couple hostage for 2 hours, arrested with Rs 6.5 lakh loot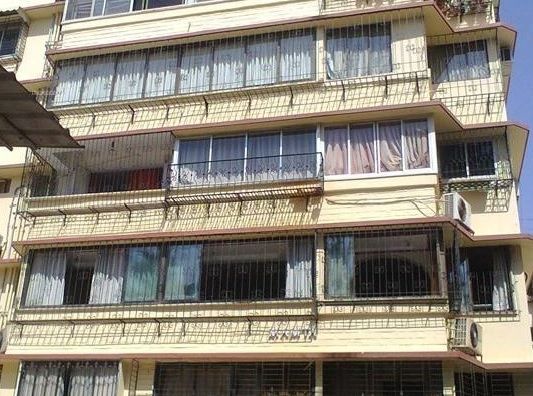 A couple from Juhu were held hostage for over two hours in their own flat by their former domestic help and his accomplices during the wee hours of Sunday.
The accused, Sanjaykumar Yadav (19), Pawankumar Yadav (21) and Abhishek Yadav (20), had robbed the couple of cash and jewellery worth Rs 6.5 lakh. But were apprehended by a team of three dozen officials before they could flee with the loot.
The victims, Alpesh Goliya (53), a businessman, and his wife (50) are residents of Ugam Presidency Society on N S Road, 9, Juhu Scheme. Sanjaykumar had worked with the couple for 2 years, before quitting on September 9. He knew about their finances and roped in two of his friends for the robbery.
According an official with Juhu police, one of the accused climbed down the building's pipes and entered the house through the bathroom window. He later opened the main door for the others.
Once inside, the trio, who were armed with an iron rod and knife, assaulted the couple and forced them to open the house safe.
While Sanjaykumar had entered the building's compound through the main gate, the others had jumped off the wall. Upon seeing them, a dog belonging to one of the residents started barking.
After hearing the dog bark continuously, another resident enquired with the watchman if anyone had entered the building. The watchman, who was unaware that Sanjaykumar had quit, told her about Goliya's servant, who had entered a few minutes back.
The neighbour called the Goliyas via the building's intercom to confirm, but found the wife's tone suspicious. Around 5 am, she called the police and alerted them about the possible crime in progress.
Following which, a team of officials from Juhu police station reached the spot. Some went in plainclothes and posed as residents, in a bid to negotiate with the robbers.
After an hour, the cops managed to convince the trio that they would be allowed to leave if the let the couple go. The robbers took the bait and allowed the couple to leave.
However, before they would flee from the bathroom window, a team that was stationed in the compound managed to apprehend them.
All three were taken into custody and booked under relevant sections of the IPC. The accused hail from UP and have been remanded to seven day police custody.